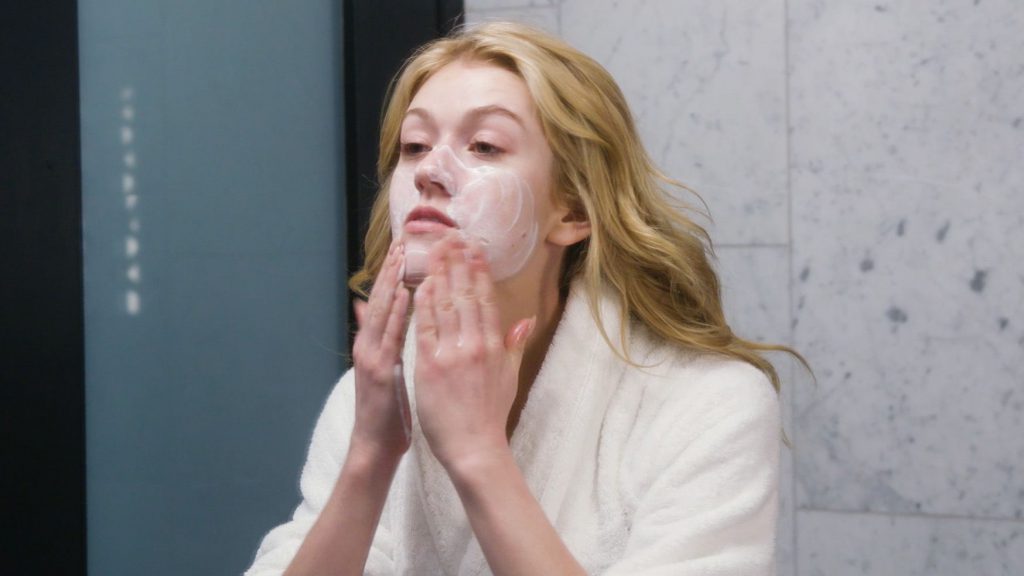 This must be the worst any of us can do. We talk about the application of cosmetics and ingredients which are not suited for it. Check out below which products you should never apply to your face.
Hair products
The most popular and at the same time the dumbest idea is to use hair spray for fixing the make-up. Hair spray contains alcohol which causes dryness and irritation to the skin and can even lead to hyperpigmentation. What is more, make-up treated with hair spray makes it impossible for the skin to function properly.
When tending your hair, you should pay attention to hair dyes, shampoos, and conditioners so that they do not run down on to the face and especially eyes. The results of it may be terrible, such as irritation, redness, watery eye. Nonetheless, it happens that hairdressers dye brows with the same product that is used for hair. However, they wash it down very fast so there are no irritations.
Petroleum jelly
Surprised? After all, petroleum jelly was supposed to protect skin against freeze. In fact, it creates a protective layer on the skin, but at the same time, it can clog pores and makes it impossible for the skin to function correctly. To the skin of face use moisturizing and nourishing creams.
Nail products
Seriously, there is someone who uses nail products for the care of the face. Apparently, there are some who use nail polish remover for acne elimination. It has drying properties but it doesn't mean that it is effective for pimples. What is more, some people use nail polish for their make-up.
Vinegar
It is certainly not for the face skincare. You can use it for cleaning your house, kitchen but not skin. It turns out, some use vinegar as an acid for skin cleanse. When applied to the face, it can lead to irritation or even burns.
Body care products
If it is written on the cosmetic that it is for the body, then that is where it should be used. Why would you apply lotion, feminine wash or butter to the face? These products have a different formula, different ingredients and are recommended for body skincare, not the face.