Eyebrows make up the most important frame of our eyes as well as the face. Beautiful, bold, full – they make the face look younger, healthier, rested whereas we feel more self-confident. It is unusual how hugely your look can be made over by alluring, wide, well-groomed eyebrows. Too bad, most of us either have gone too far overplucking the brows or changed their natural arch too much. What can be done? It would be perfect to grow eyebrows fast and give them a new perfect shape. Is it even possible? Of course, it is! Nanobrow serum stimulates even the brows that didn't want to regrow or had extremely weak bulbs. What is the secret of the success of this very eyebrow treatment?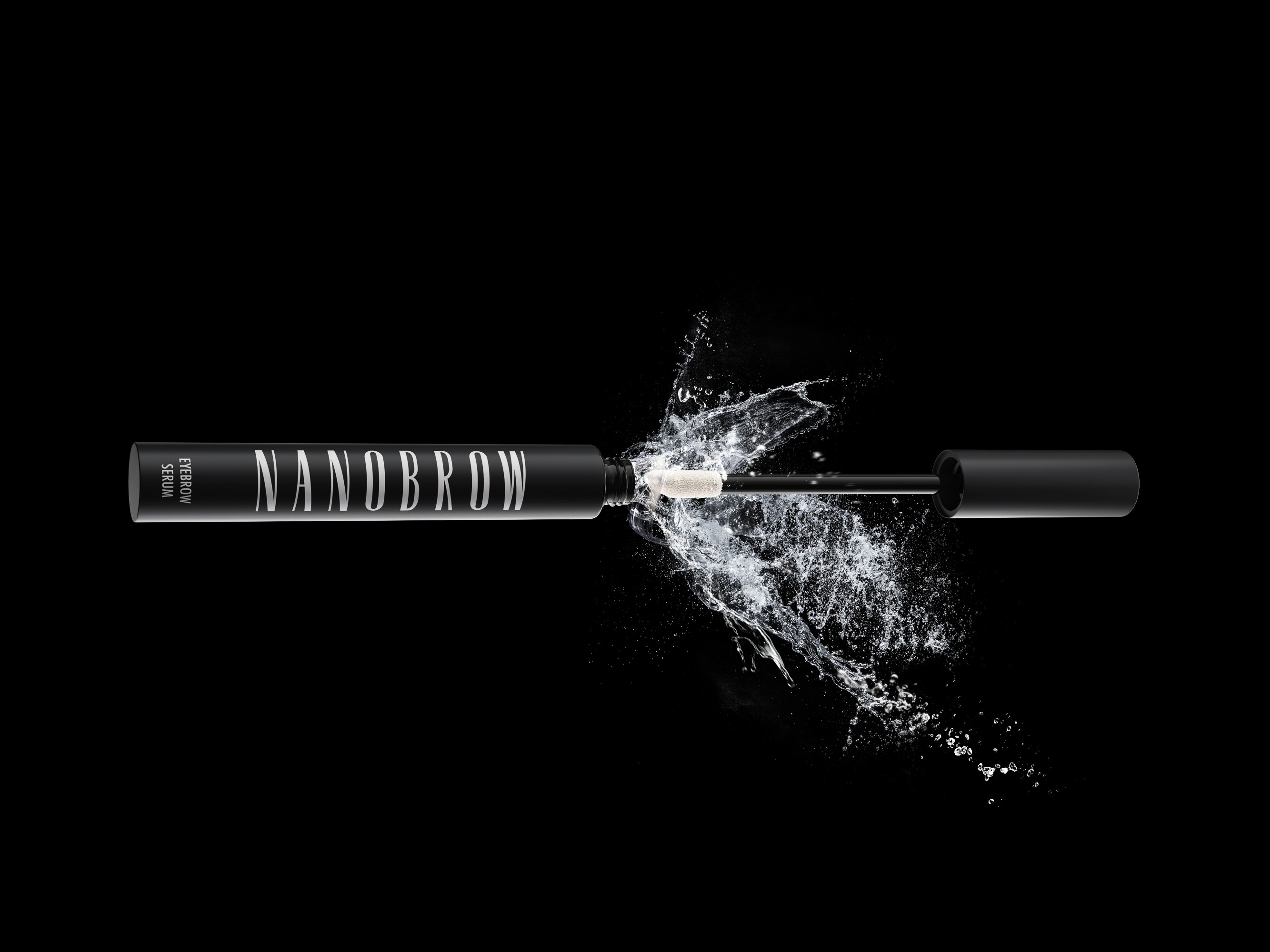 ---
The best eyebrow serum is the one that gives amazing effects in the shortest period of time as well as lasts long, addresses all brow problems and contains carefully-picked brilliant ingredients.
This is what Nanobrow is like – considering the effectiveness and the way it works, it beats all other eyebrow treatments. Nanobrow is the result of many years of studies and research which made up the base for the flawless cosmetic – the one loved by women as well as men who needed to regrow their brows for some reason (e.g. a disease).
Weird-looking, pencil-thin eyebrows? Never again, thanks to Nanobrow!
Nanobrow works on several levels: it isn't just a serum which strengthens eyebrows and keeps them from falling out. While that is the only effect that other brow treatments give, Nanobrow works more deeply – it penetrates the bulbs and stimulates them to work. As a result, even the brows which have been refusing to grow for long years start regrowing. Nanobrow takes credit for the intensified growth. The serum triggers the division of cells in the hair matrix and consequently encourages faster growth and, at the same time, reinforces, nourishes and repairs.
Nanobrow: what makes it the best? [ingredients]
The secret of incredible results is the perfect selection of eyebrow-conditioning and repairing ingredients. There are SO MANY of them and that's the first thing to take your breath away. Nanobrow swarms with plant extracts, amino acids and active peptides which strengthen and stimulate eyebrow follicles. One and only serum in which conditioning substances prevail. Soybean extract, wheat germ extract, arginine, baicalein and ginseng root extract are essential for eyebrows just like critical acclaim for a film director. The ingredients altogether repair, reinforce and promote growth of lovely brows.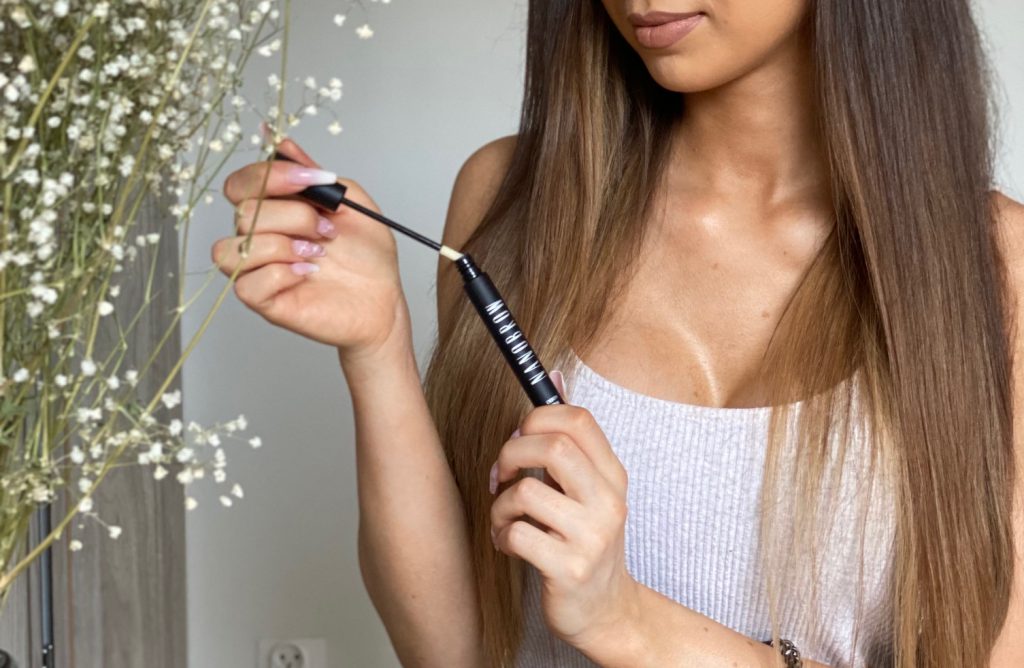 Nanobrow – what can you look out for while using the treatment? [effects]
What results can you expect from the brilliant eyebrow serum? Regularly used, Nanobrow makes brows thicker and fuller, gives them a nice intense color and effectively moisturises. Nanobrow accelerates growth, helps regrow lost brows, redefines their shape and thickness, enhances and shields against falling out.
Nanobrow's components have been precisely and excellently chosen so as to specifically address the needs of brows. Thanks to that, it gives perfect results quickly. It holds out long, absorbs immediately, neither sticks brows together nor weighs them down. Additionally, the serum protects from damage due to the sunlight, freezing cold or wrong cosmetics.
Nanobrow eyebrow serum – reviews
Nanobrow is a serum enjoying the highest opinions on the cosmetic market. Simply check the comments and reviews appearing on blogs or vlogs. Also qualified aestheticians and makeup artists like to recommend Nanobrow treatment. It works quickly and its effectiveness appears through both research results and excellent opinions among women who love the Nanobrow effect. What's more the serum is on top in many eyebrow serums' rankings – its effect tops all similar products for eyebrow care and growth.
Nanobrow eyebrow serum – usage
The application of Nanobrow couldn't be easier. Apply it once a day in the evening to dry, clean eyebrows. Follow these steps:
Remove all makeup residue, clean the skin and eyebrows.
Towel-dry the face, apply your regular moisturiser, avoiding the eyebrow area.
Reach for Nanobrow eyebrow serum and apply it to the brow arch. One stroke of the brush (sponge) is enough.
Wait for a few seconds to let the serum absorb. You don't need to rub it off. Nanobrow doesn't leave any residue or eyebrows feeling heavy.
Use it every day for around 4-8 weeks until you are satisfied with the appearance of your brows. Afterwards, feel free to apply Nanobrow once or twice a week.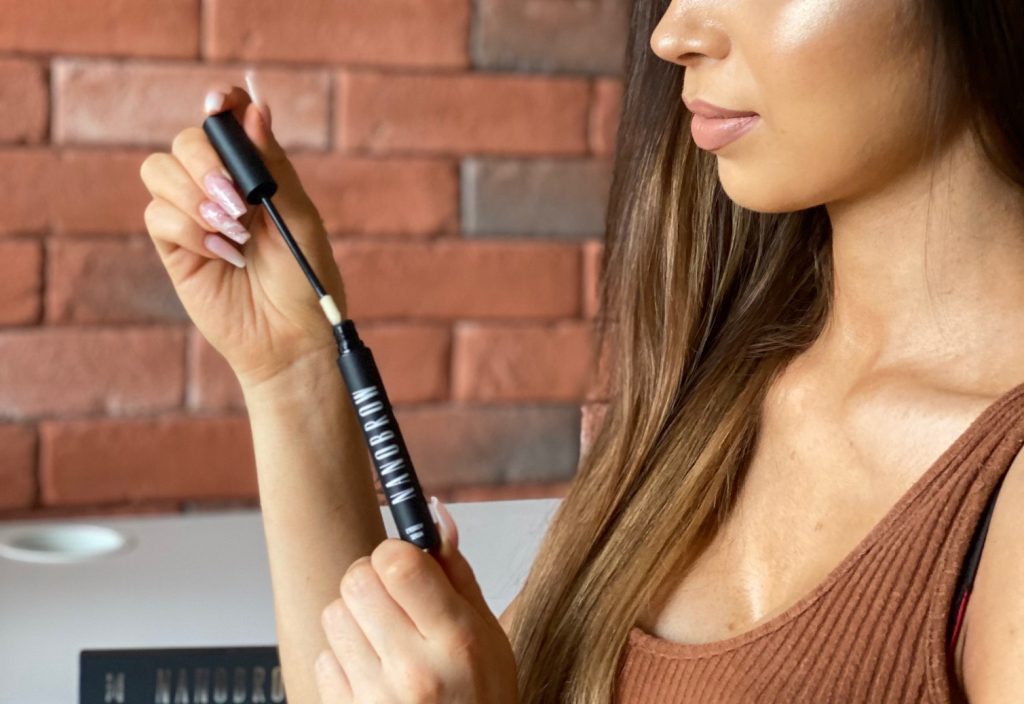 Nanobrow eyebrow serum – price
Many women already know that there's a point in investing in a fine-quality cosmetic giving brilliant effects. Nanobrow holds out really long, its price corresponds to both quality and effectiveness. It is fit for use for a few months and keeps fresh and effective until the last drop. The consistency neither changes nor hardens. The applicator is efficient as well, dosing the perfect amount and letting you fully use up the product.
Learn more: www.nanobrow.co.uk.
---