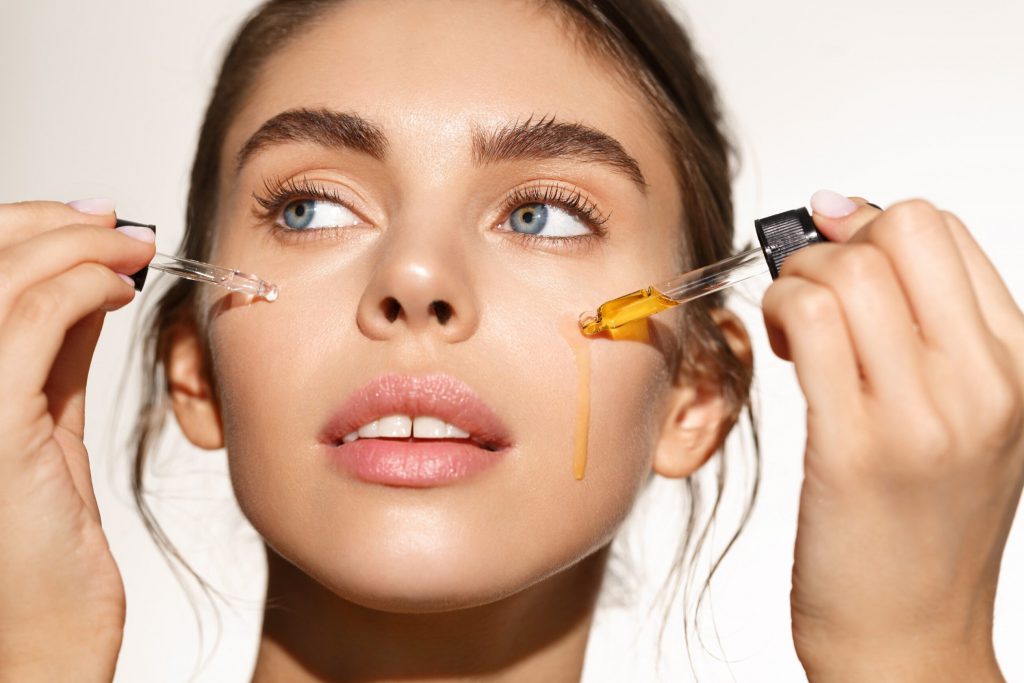 Skin boosters, or simply boosters, are quite new. They got popular together with the Korean multi-step skin care routine. They were invented in Korea and are an example of the modern skin care solutions. What's a skin booster? Here's what you should know.
What is a skin booster?
The verb boost means to enhance or strengthen and that's what a booster does to our skin. Nowadays skin boosters are products which are supposed to boost the effectiveness of other cosmetics such as serums, creams, masks. They're not like a toner or serum but are made to fulfill a completely different task. Skin boosters have highly-condensed yet minimalist formulas.They aim to enhance the performance of your next skin care steps. They're available in different forms but most of them are mild, clear and runny, and come in glass dropper bottles.
What does a booster do?
Skin boosters are sometimes labeled as supplements for the skin, which is owed to a high concentration of active ingredients and vitamins. Most popular ones include hyaluronic acid, vitamin A and C, thermal or floral water, niacinamide or collagen. Infused with them, the booster delivers essential ingredients for the skin repair process.
Benefits of skin boosters
Skin boosters are lightweight and runny so they sink in easily and can be used before other products. Such a booster doesn't overburden the skin or leave a greasy coating.
It is easy to use and sinks in quickly, not leaving any residue.
It upgrades the effects of the next products we use (rich cream, nourishing serum or sunblock).
It protects the skin from loss of moisture and negative effects of external factors by creating a protective barrier on its surface.
It delays the aging process, makes fine lines less noticeable and prevents free radical damage.
It has vitamins which nourish the skin adding healthy shine.
It can be used on any skin, also problematic or sensitive.
It holds concentrated active ingredients which boost skin's density and elasticity.
How to use a skin booster?
It should be used right after face cleansing and before other skin care products and treatments. It can be used in the AM or PM. As a separate product, it can be applied under the eyes to strengthen the fragile skin and reduce dark circles.