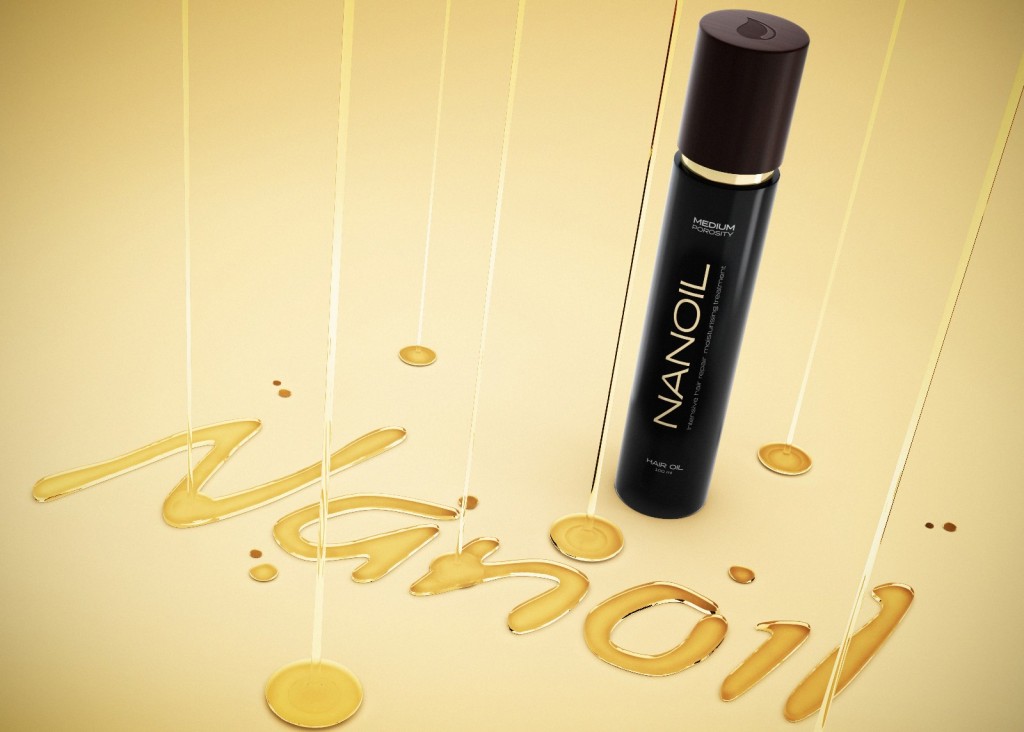 Most of us is rather sensitive when it comes to hair. Over 80% of women dream of long, healthy and strong strands, which enravish with great condition and amazing shine.
Unfortunately, in practice, growing your hair is not such an easy task to do. Usually, hair grows slowly and you should trim the ends every now and then to get rid of split ends. The longer the hair, the heavier. Unnourished bulbs begin to weaken and ultimately hair – instead of growing strong and thick start to fall out. Inappropriate care and lack of vitamins can also inhibit its growth. As a result, the entire process of growing hair drags forever.
Fortunately, there is a solution to such problems. Nanoil has released a revolutionary product: hair oil. It is completely safe, free of chemical substances, parabens and silicones.
Nanoil hair oil contains carefully selected, natural oils that have been known for ages for their amazing properties. They nourish hair, take care of scalp and regulate intercellular processes. Appropriately matched oil can work wonders on your hair. It will regenerate it, nourish bulbs, regulate sebum secretion, moisturise dry parts of scalp and prevent seborrhoea on oily scalp.
To Asians, Africans and South Americans hair oils are very well known. Simply think of beautiful hair, full of vitality and radiance in order to fully comprehend how beneficial oils are. Thanks to hair care with natural substances, your strands gain a complete treatment as well as stunning appearance in no time.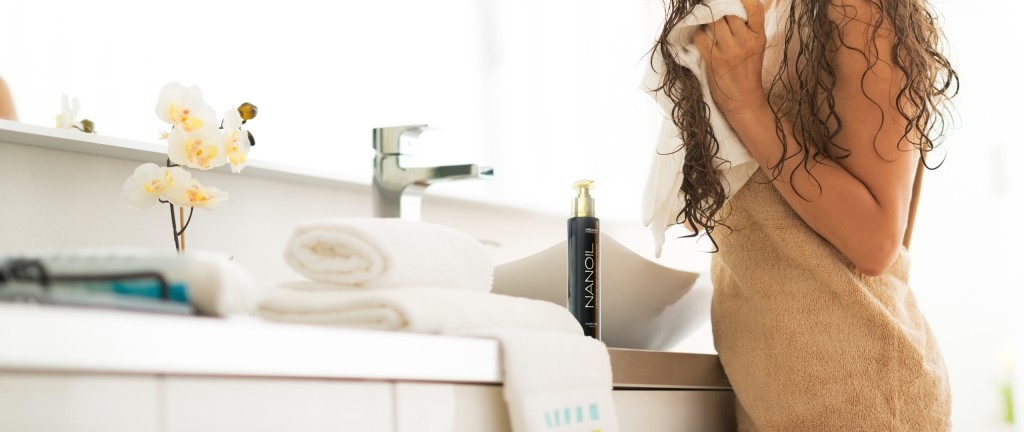 Nanoil hair oil is a unique product that apart from the power of natural oils, also contains a range of beautifying components (often innovative ones) that improve growth and perfectly condition all types of strands. Careful selection of ingredients makes Nanoil the quintessence of beauty for your hair.
Nanoil hair oil – what does it contain?
Natural oils – they are carefully selected for each of the three versions of the product. They are the source of vitamins, minerals, phytosterols, flavonoids, essential fatty acids that maintain vitality, youth and proper functioning of processes taking place in the bulbs and in scalp cells. What is more, fatty acids take care of proper collagen synthesis, accelerate the regeneration of hair, strengthen is resistance and allow to enjoy your young, full of vitality hair. Natural oils contained in Nanoil also help to intensify its brilliance.
Innovative Bicapil complex – strengthens hair bulbs, boosts hair growth, prevents hair loss
Innovative Kerastim complex – inhibits hair loss, stimulates intercellular metabolism, activates bulbs to work
Silk – moisturises, smooths hair, facilitates styling
Panthenol – in other words pro-vitamin B5; smooths hair, enhances its gloss
UV filter – protects hair from harmful effects of sun radiation
Lanolin – softens hair, slightly lubricates it in order to prevent water loss
Keratin – takes part in repairing damages on hair outter layer
Vitamin A and E – improves the work of sebaceous glands, inhibits hair and scalp ageing processes, regulates water lipid barrier on scalp.
NANOIL hair oil – why is it considered an iconic product?
Without a doubt, Nanoil hair oil is an extraordinary product. However, a number of carefully selected ingredients, which are beneficial for hair, is not everything. When creating the product, Nanoil brand aimed directly to the structure of hair, that is, to the type of its porosity. Therefore, it created 3 versions of oil, each of which is designed for a different type of hair.
This analysis of the hair structure, that is, the degree of how high the scales are raised, resulted in developing a cosmetics that utterly fulfils hair's needs. It perfectly adapts to the scales and not only regenerates hair from the inside, but also protects the surface, by forming a shield.
The porosity of hair is one of the most important criteria for defining the condition of hair. At the manufacturer's website you can not only discover three types of porosity, but also – thanks to precise descriptions – match your hair to a particular type of oil.
Bravo, Nanoil!