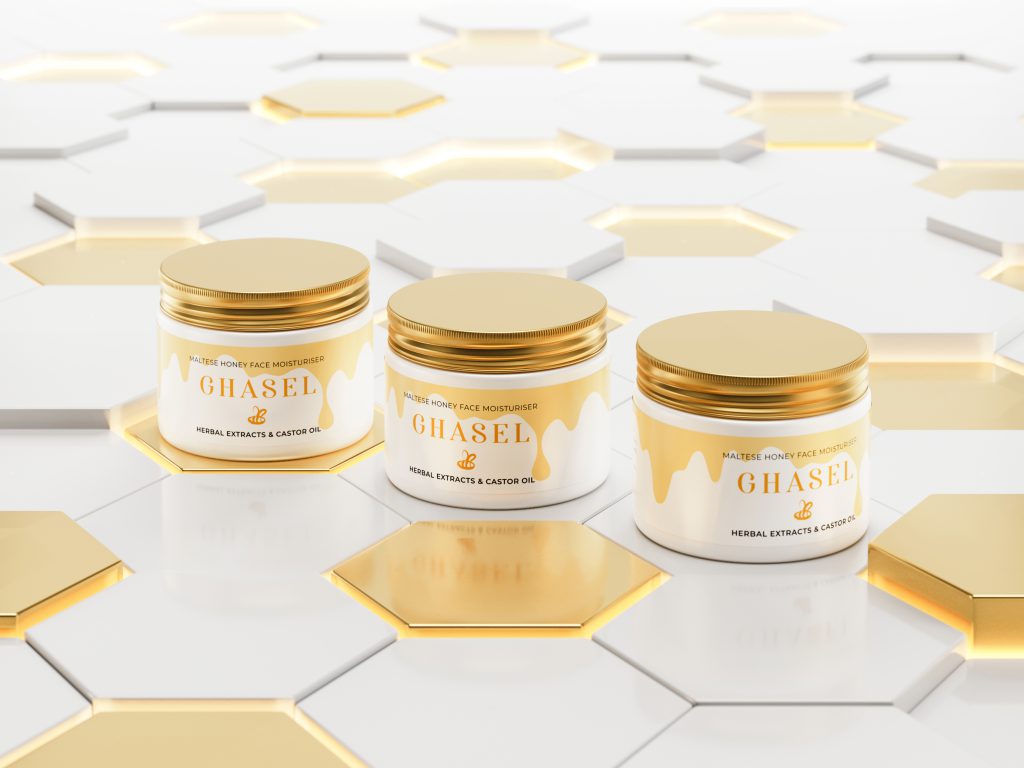 GHASEL Face Moisturiser – For The Love Of Natural Skin Care
The Maltese GHASEL brand creates the highest quality beauty products based on the sweetest Maltese honey with strong moisturizing properties.
The unique Maltese Honey Face Moisturiser is a product designed for morning and evening skin care. This natural elixir of youth provides an array of antioxidants and its anti-aging formula delivers spectacular results. With regular use, you can achieve a long-term hydration and soothing.
GHASEL Maltese Honey Face Moisturiser
This face cream is ideal for all skin types, as it adapts to the needs of even very demanding skin. Moisturizing is the most important step in the daily skin care routine and the power of Maltese honey prevents water loss.
The exceptionally pure honey contains the highest concentration of thyme pollen among all honeys in the world. This irreplaceable humectant effectively combats skin problems and imperfections. It contains vitamins and micro and macro elements. It delivers a high portion of nourishment for skin of all ages and conditions.
Honey cosmetic in face care
It's a boost of energy for tired and dull skin. Maltese honey strengthens the skin, improves its appearance and boosts radiance. This antioxidant effectively fights skin aging, smooths out wrinkles and prevents the appearance of new ones.
The perfect dose of 24 hour hydration? Only with Maltese Honey Face Moisturiser! Day by day, it strengthens the skin defense abilities, so it can combat harmful environmental factors, like smog, free radicals, extreme temperatures and UV rays.
The unique GHASEL elixir of youth
GHASEL Maltese Honey Moisturiser – benefits:
high protection from environmental factors,
all-day hydration,
young and firm skin free of imperfections,
smooth and supple skin,
a powerful boost of energy.
It contains:
Maltese honey – its moisturizing and nourishing properties provide a youthful appearance and skin radiance. Its antibacterial action is an indispensable in the treatment of acne. It promotes the skin elasticity and suppleness, boosting its natural radiance.
Shea butter – provides moisture to dry skin and supports the regeneration of oily, combination and normal skin. It reduces irritation and smoothes wrinkles and fine lines, preventing new ones.
Caffeine – stimulates the skin, strengthens blood vessels and stimulates skin cell renewal. It energizes the skin, reduces signs of fatigue, leaving the skin fresh and radiant.
Castor oil – its antibacterial and anti-inflammatory properties are used in skin regeneration process.
Vitamin E – neutralizes the damaging effects of free radicals, prevents the degradation of skin lipids and boosts cell metabolism.
Plant extracts – tone and regenerate the skin, even skin tone and minimize pores to prevent blackheads and imperfections. They provide a firm and supple complexion, reducing fine lines and wrinkles.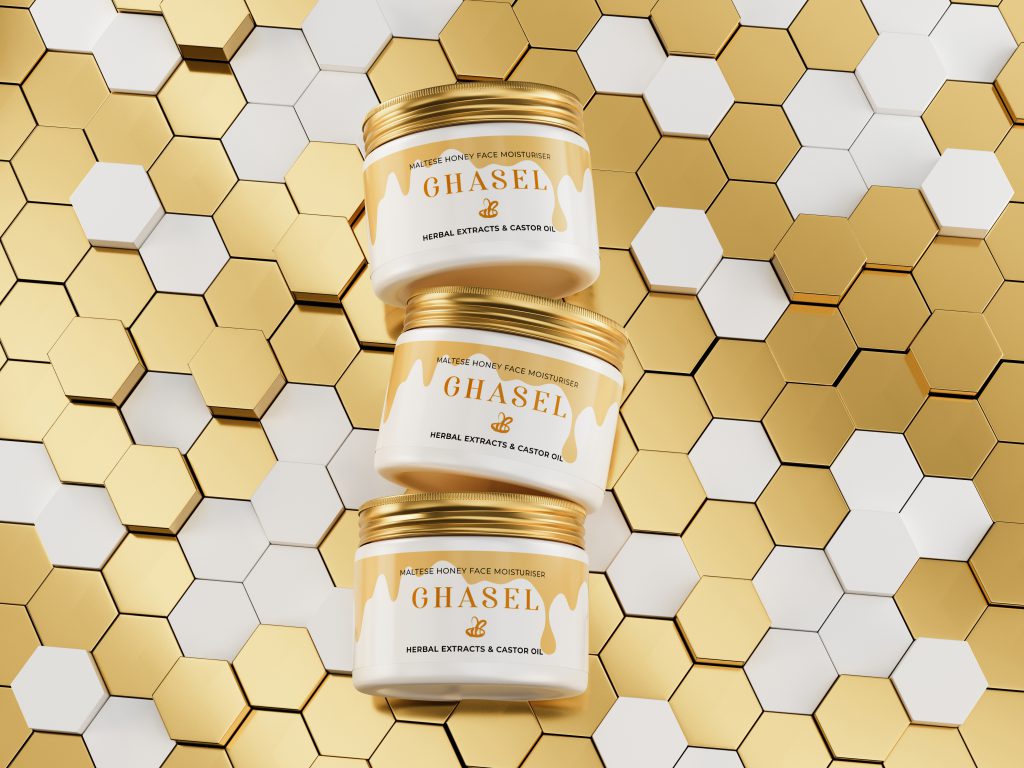 Learn more about the product: www.ghasel.mt.
---