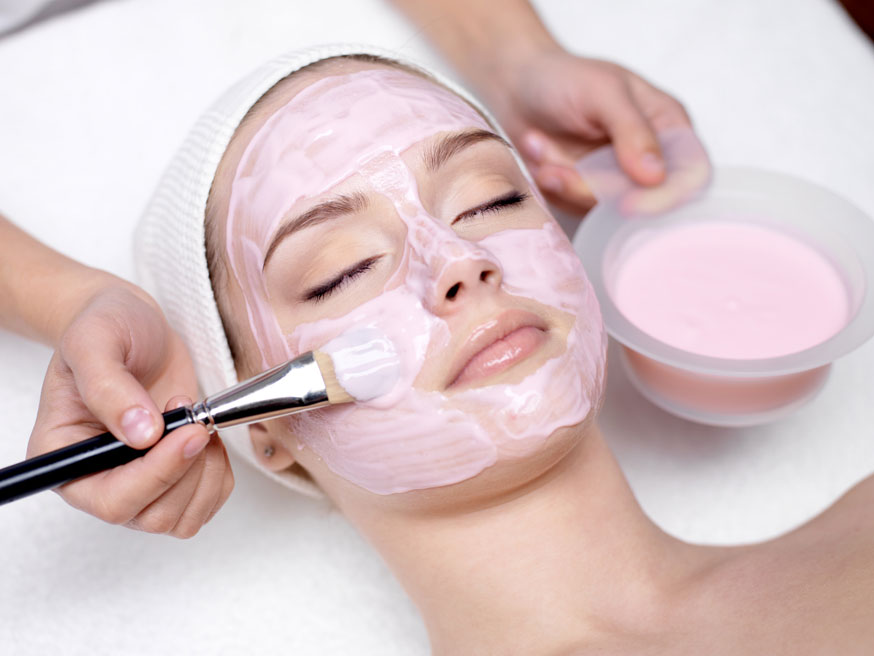 Sensitive skin is very problematic when it comes to taking care of it. This state of matter is influenced by weather conditions, lifestyle, components of cosmetics and urban pollution. If you frequently experience discomfort during morning and evening routine, learn the tried-and-tested methods for taking care of sensitive skin.
Daily Care Of Sensitive Skin
Once a week use delicate peelings. Best are enzymatic preparations that dissolve epidermis and remove dead skin cells. Avoid coarse-grained peelings since these might irritate and damage sensitive skin of yours. If you want to wash your face, it's suggested choosing delicate and moisture-delivering products that tighten lipid coat of the skin. It's fine if you use these once a day and apply a face cream with sun protection filter straight afterwards. On the other hand, try to restrain from using cosmetics with irritating agents such as SLS or ALS. For make-up removal use micellar lotions or delicate foams. And remember not to change care cosmetics too frequently. It's also worth bearing in mind not to combine creams with AHA acid together with products with retinoids. Otherwise, you will expose your skin to aggressive exfoliation.
Skin Disorders That Lead To Its Sensitizing
If you suffer from rosacea then it would be better for you to apply a face cream containing SPF every day. Moreover, you should use special medicaments that are supposed to deal with redness and blemishes. In the case of atopic dermatitis, you have to tighten lipid coat of your skin. Regularly apply oily, easing and skin protecting cosmetics. For irritations that occur around your eyes, apply soothing creams of super delicate formula. On the other hand, avoid products that contain fragrances and artificial colourants. If you happen to be an allergy sufferer then you should pay close attention to the way your skin reacts when being in contact with new cosmetics.
Ingredients That Might Irritate Your Skin
You don't even realize how many allergy-triggering substances the regular care cosmetics tend to contain. Among them are preservatives that are there to prolong the durability of a product use. Irritations are also caused by parabens, synthetic substances and colourants, essential oils, and substances composing hair dyes. Equally damaging appear to be phthalates present in nail enamels. Additionally, allergies are also developed because of substances of strongly oily features such as: lanoline, paraffin, mineral oils, petroleum derivatives and silicones. Moreover, deterioration of the skin condition also happens because of the influence of SLS, emulsifiers, chemical UV filters, salicylic acid, sulphur, bee products and fruit acids.