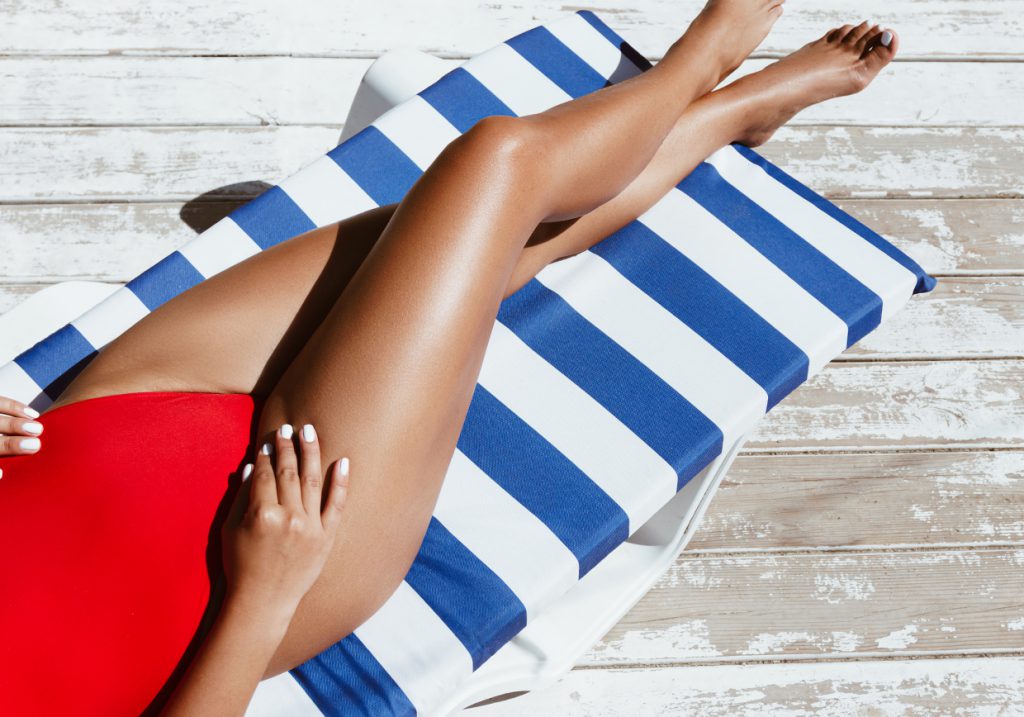 The summer is coming. We're starting to take shorts, tops and bikinis out of the closet, and show some more of our bodies! That's the time we should spend more time nurturing our skin. Do you know how to prime your body for the summertime? We share the best home remedies so you can enjoy the most lovely skin on the beach.
After a cold winter, your skin is probably dry, dull and needs a firming booster. Start off body regeneration before summer kicks in.
Start with exfoliation
A body scrub will free you of the dead skin cells and dry, flaking skin. Try coarse-grain scrubs, e.g. based on sugar. Massaging such abrasives into the skin regularly helps clear it, stimulate the blood flow, deliver oxygen to tissues, plus makes cellulite and stretch marks less noticeable. Exfoliation is the best way to instantly nourish the skin and bring smoothness back. You can use readymade exfoliators or do it yourself, mixing sugar or coffee with olive oil.
Deep moisturising is essential
After exfoliation, your skin will absorb moisturising ingredients and nutrients easily. Use rich lotions and creams. Make sure they abound in vitamins, minerals and substances with beneficial effects on the skin e.g. macadamia nut oil, coconut oil, aloe, honey, hyaluronic acid, vitamins A, C, E or provitamin B5. By keeping the skin moisturised, you make it look healthy, elastic and glowing.
Hydrate your skin from within
By keeping the body hydrated you boost skin's hydration and firmness, plus enhance its natural hydrolipid barrier which is like a shield protecting against external aggressors. Bonus: drinking a minimum of one and a half litres of water per day guarantees a better mood!
Massage your body
We also encourage you to enrich your skin care routine with a body massage using a brush – dry body brushing is a natural method which promotes skin repair and helps get rid of orange peel. Massaging the skin with a soft bristle brush brings relaxation, stimulates blood circulation and leaves the skin firmer.
Your diet is as important as skin care
Never forget about a healthy vitamin-rich diet. A skin-friendly menu must include vegetable fats, fresh fruit and vegetables, fibre, vitamin C and E and beta-carotene. Avoid processed foods, high-sugar products, fast food, alcohol and other stimulants.
Protect your skin from the sun
Protecting the skin from the negative effect of the sun is important – especially in the summer. 20 SPF is the minimum you should use. If you plan to stay longer in the sunlight or bathe in the sea, then choose waterproof 50 SPF cream for intensified protection.