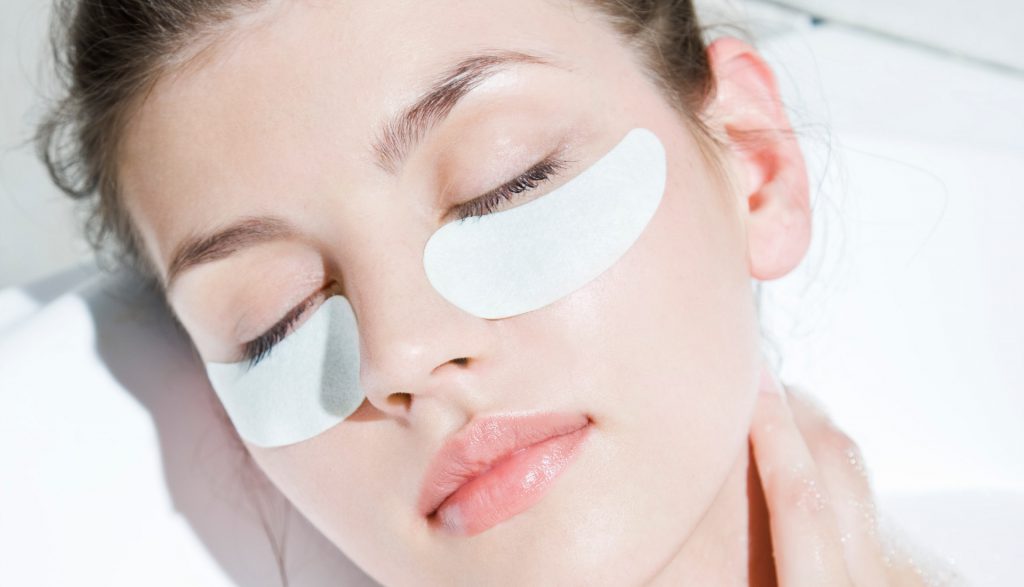 Dark circles and puffiness under eyes make us look less attractive, older, and are really difficult to get rid of. Luckily, it's possible. What are the methods for dark circles and puffiness under eyes and what are the causes for them to appear in the first place?
Dark circles and puffiness – the causes
Dark circles and puffiness under eyes are usually the consequences of tiredness and lack of sleep, but can also be a symptom of serious diseases.
Dark circles and puffiness are often genetic – then it causes is that blood vessels are right under the skin surface. They can appear after an all-nighter, due to hypoxia, many hours spent in front of a computer screen, or blood flow disorder in the minor vessels, e.g. common for smokers. Another factor responsible for dark circles and puffiness is excess melanin production (responsible for skin color), that makes the skin under eyes darker than other parts of the face. On the other hand, puffiness is a consequence of lymph retention.
Methods for dark circles under eyes
Under-eye concealer for dark circles
The color of this product should neutralize dark circles so the best choice is apricot or salmon color. The shade depends on the skin complexion, it can be brighter up to two tones than your skin. When choosing the concealer you should also pay attention to the texture – best is oil-free yet liquid consistency that solidifies after the application.
The types of under-eye concealers
You can choose out of following types of concealers:
mineral concealer in the form of powder – it doesn't gather in the crease but stays in the area of application in unchanged form;
mattifying concealer – though it's long-lasting it may cause dryness to the delicate skin under the eyes so it is better to avoid it;
highlighting concealer – it can come handy when you deal with minimal dark circles because it's coverage properties are limited. Additionally this concealer makes wrinkles more apparent so it's a good choice for younger women.
Under-eye cream for dark circles
The under-eye day cream shouldn't be heavy or greasy, it should have a texture of gel or a light-weight cream. If you use the eyeshadow base, you should consider its use under the eyes to extend your make-up wear. The concealer should be applied with fingers or special brush. How to do it? The applied product should create a triangle not half moon because only then you can make your face look younger. The base of the triangle must be right under the eye and its tip on the hight of the tip of your nose. Applied concealer fix in a spot with translucent powder.
Methods for dark circles and puffiness under eyes
Cold compress for dark circles and puffiness under eyes
If you need a quick improvement, you can try gel compress. Before the use you should cool it in the fridge. Gel compress tightens blood vessels and eliminates dark circles and puffiness. Alternatively, you can try using a cooled teaspoon. It is best to do it in the morning. Other things worth trying are cooled parsley brew compress or slices of fresh cucumber as well as under-eye mask soaked with substances improving microcirculation. Under-eye patches are usually gel and provide a cooling effect and as a result tighten the blood vessels.
Under-eye cream for dark circles and puffiness
What can tighten the blood vessels and brighten the dark circles? Cream with vitamins C and K and added caffeine or herbal extracts (e.g. cornflower, arnica, eyebright, ginkgo). How to use it? Apply the cream around eyes and gently, without pulling, massage it in. This way, you will stimulate lymph circulation and speed up the elimination of puffiness. Moreover, to eliminate dark circles entirely, you should use a light-green or brightening concealer.