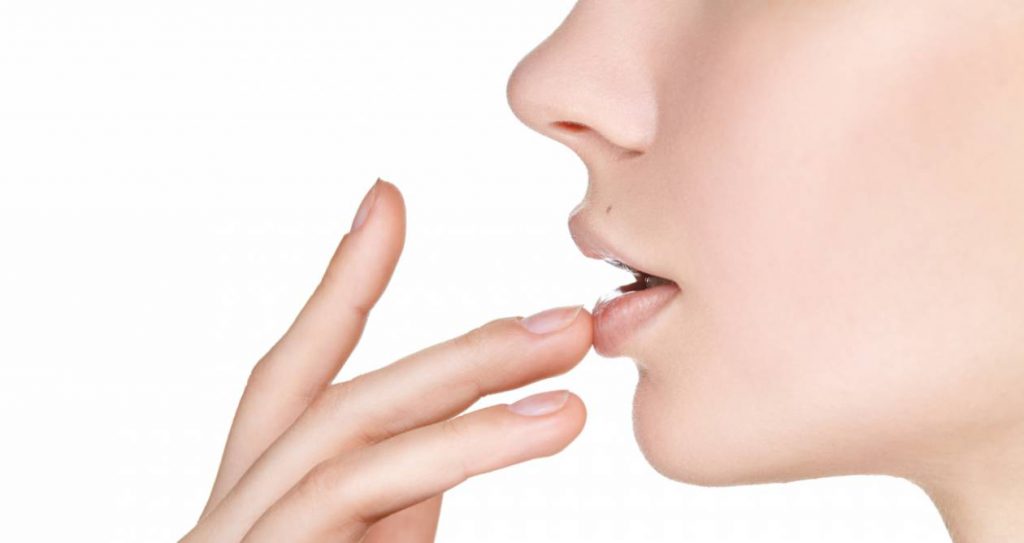 The lips are the face's showcase, especially of a woman's face. In order for them to represent us as best as they can, make-up is not enough because when they lack attention, they are dry and chapped and then make-up looks even worse than the natural version. How to take care of the lips? How to smooth out chapped lips and improve their contour? What type of cosmetics should you use? Allow us to introduce the methods for beautiful lips.
How to smooth out chapped lips?
Chapped lips are impossible to conceal with make-up because lipstick makes every dry patch more visible. However, the thing that works best for them is the exfoliator. There are exfoliators made for lips in particular, but you can also use gentle exfoliator for the face, e.g. gommage. It's a great idea to use regular fine sugar – you just need to take some of it on a wet finger and massage the lips until the grains dissolve. Sugar will make lips smooth and moisturized while stimulating blood circulation.
After the exfoliation, you should apply some nourishing and moisturizing balm, for example with aloe, shea butter, or oils. You should consider its application a few more times during the day. Onto the colorless balm it is good to put on lipstick or lipgloss with the color of choice. It will additionally protect skin thanks to the content of moisturizing oils, nourishing ceramides, vitamins, and UV filter.
How to correct lips contour?
Lipstick will boost the beauty of (taken care of) lips and can correct their shape:
Narrow lips can be optically made bigger. Just take a lip liner that is a tone brighter than the color of your lips and set the contour right over the line of lips and gently blend it towards the lips. Apply lipstick in light shades, e.g. nude or pale pink. To additionally highlight the lips, apply some lipgloss in the middle of the lips.
To camouflage disproportioned lips you need to brighten their contour with a foundation in the color of your skin, take a nude pencil to outline the narrow lip right above its natural line while on the wider lip you should apply the liner on the inner side of the natural contour without touching the edge. To finish apply lipstick and in the middle add a drop of lip gloss.
Droopy lips corners make your facial expression appear as sad so we need to optically raise them. In order to do it, you should apply a bright liquid concealer and use some powder on top of it. Use a lip liner in natural color to outline the lips right above the lips corners and apply a lipstick.
What type of cosmetics for lips should you use?
Lips and the gentle skin around them can preserve their suppleness if they are properly nourished and moisturized. For this reason, as your daily beauty routine, you should remember to use a good cream and once or twice a week you should additionally use a regenerating or anti-aging serum or face mask with such properties. Those can all be cosmetics recommended for the face, but best would be to use products created for lips and their area. Such products have a light-weight texture that meets the needs of even the thin and delicate skin while oils, vitamin C, or retinol help to flatten the wrinkles as well as moisturize and make lips supple. In order for epidermis to better absorb the substances, you should start with an exfoliator. Another awesome idea is to perform ice cubes massage that improves blood circulation and makes them supple. For this reason, it is good to perform it on a regular basis every couple of days.