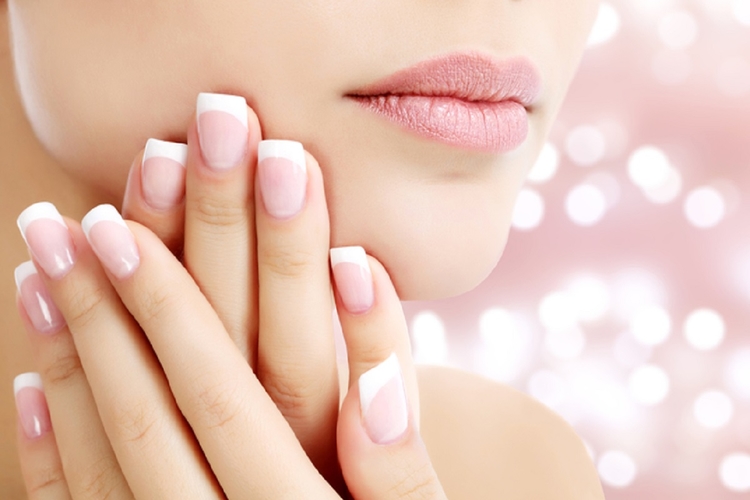 While thinking of stunning nails, usually gel manicure or a new nail polish comes to your mind. Too bad, your nails don't have the same associations. Sometimes it's better to let them rest and start healthy nail care. Remember that gel mani causes harm to your nails – they go thinner and weaker. Learn how to nourish damaged nails after gel nail polish manicure. See the best home treatments using oils and many other ingredients.
What are damaged nails like?
If you've noticed your nails are:
very thin
extremely soft
yellow or stained
brittle and split
fragile
this means it's high time you started repairing them because gel doesn't do them good. You should introduce advanced care and nourish damaged, tired nails.
Note!
Wrong nail care, improperly removed gel, incorrect nail filing or using acetone are not the only causes of nail damage. You may be allergic to gel or, to be more precise, to gel polish, primers and tops that contain formaldehyde, dibutyl phthalate and toluene. The lamp used for the gel manicure matters as well – if the device has too little power, it fails to cure the polish properly, which creates ideal conditions for microorganisms to develop.
How to repair damaged nails?
To keep your nails lovely and strong, you need to feed them special ingredients. That's why you must eat foods rich in biotin, zinc, silicon, folic acid, iron and vitamins A, C and E. If diet isn't enough, reach for supplements.
Other game-changing remedies for damaged nails:
nail conditioners
oils for nail repair
nail soaks
DIY nail treatments and strengtheners
The best nail conditioner. What is it like?
There are plenty of nail products but some of them aren't worth your attention. Note that a good nail conditioner doesn't contain formaldehyde and other toxic substances. It must be rich in quality, natural substances, proteins, fatty acids, vitamins and minerals.
Natural oils for nail repair
If you're bothered by damaged nails, you can repair them the fastest using natural pure beauty oils. Oil-based nail repair is very easy, pleasurable and quick. The only thing to remember is choosing only fine-quality, cold-pressed, unrefined oils (e.g. castor, jojoba, argan or avocado oil). If you've got a few different oils, mix them in the same amounts to create a perfect blend for nourishing and restoring the nails. Even solid form of oil works so you can try butter on the nails. Reach for cocoa, coffee, shea or babassu butter.
Note!
Castor oil is the best oil for nail care. It contains unique ricinoleic acid which has antibacterial effect. Castor oil brilliantly strengthens the nail plate, replenishes moisture, makes nails harder so they stop breaking and splitting. Rub the oil into the nail as often as you can (minimum once a day).
DIY Gelatin Nail Strengthener
Making use of gelatin is a smart trick known even among celebs. This natural treatment instantly makes nails look way better. Over time nails go shinier and healthier. Gelatin is high in biotin, mineral salts and proteins – substances that build the nails.
Pour a small amount of warm water over two teaspoons of gelatin. Put it aside for a few minutes. Soak the nails in warm gelatin mixture for a couple of minutes. Do the treatment every other day.