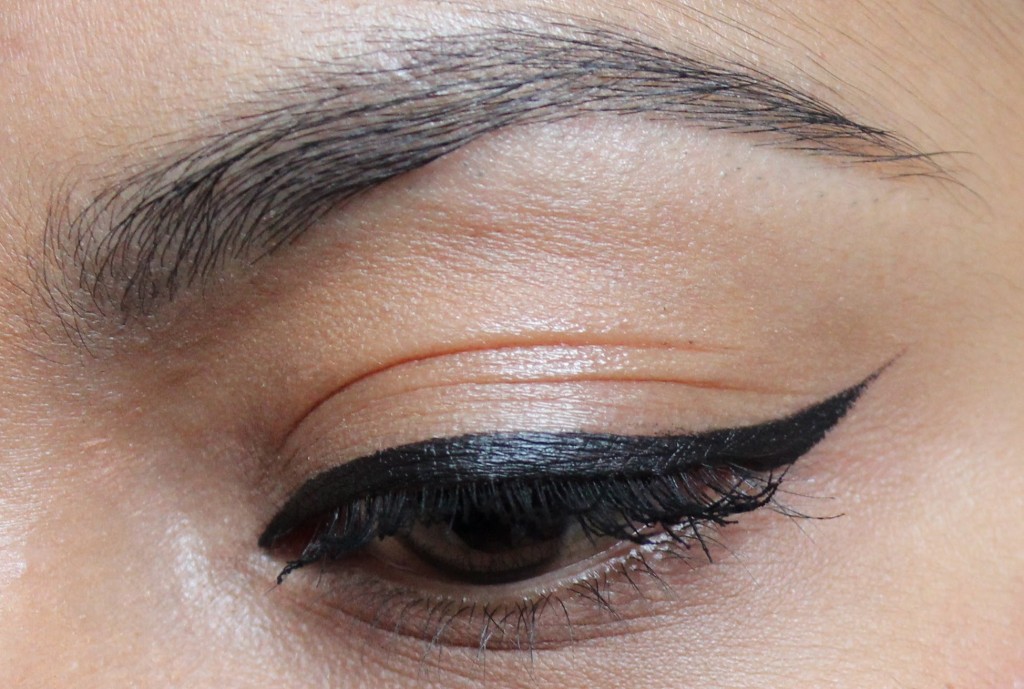 Mastering the prefect cat eye on your lid is a great achievement for many of us. When I first foray into using liner, my eye make-up took me well over 20 min. I usually had to do my eye a few times as the product dried too quickly to do any adjustments so I just wiped it off and started all over again. Now, after years wearing winged eyeliner I can honestly say the good eyeliner is in a gel form. A couple of months back I bought Maybelline 'The lasting Drama' eyeliner.
The price was encouraging so without the second thought I just tossed it onto my basket. I have been using long enough to share with you my opinion about it.
The colour that I have is the deepest black and it is truly deep on the condition that I apply two layers or more. I have oil-slick eyelids so; unfortunately, it starts to smudge after a few hours unless I apply an eye premier. It may not be an issue to others as many women state that it remains intact for over 10 hrs.
Along with the product, you get a complimentary brush. It is a great 'bonus' for those who do not have an eye brush at home yet. I am using it only when I opt for a bold, thick winged eye, as it is quite thick. I usually wear narrow lines so I prefer to use my Sigma brush. 'The lasting Drama' does not drag across my eyelid and applies evenly and smoothly. The texture is soft and creamy and it glides effortlessly on my lids. Within 10 sec, it dries to a waterproof matte finish that I love.
As always, this gel liner does have its downfalls. I have noticed that the liner dries out in a couple of months from opening. It is not that common when it comes to the liquid products.
Overall, I am happy that I bought it. I found it to be a decent liner for an everyday use. It may be a great product for someone who is just getting into makeup as it is fairly inexpensive comparing it to high-end liners which do the same job.