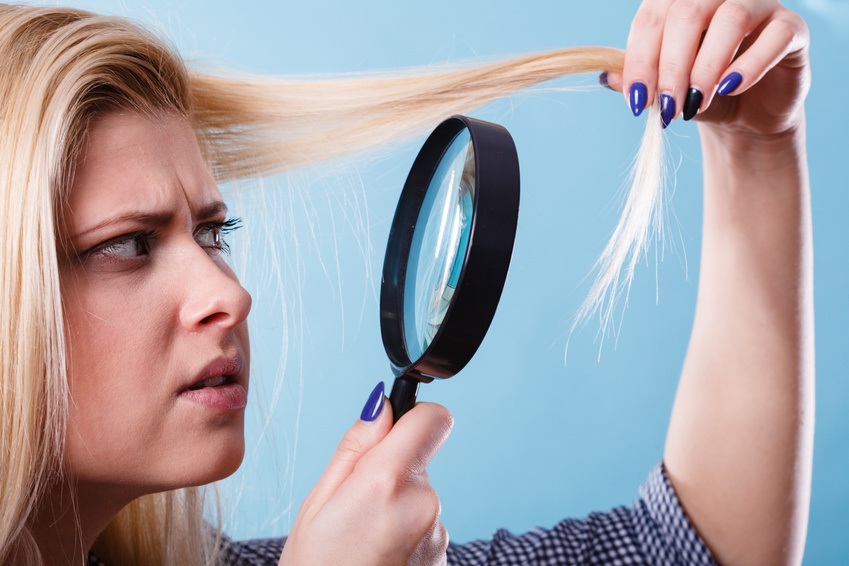 Thin hair needs special care. Products intended for its care should fulfil two seemingly contradictory functions: protect against external factors, fall out and breakage, and at the same time not weigh it down. What's more, the way of conducting beauty treatment, such as washing, combing and cutting thin hair is equally important. How to take care of thin hair?
What does it mean that your hair is fine?
Fine hair is often identified with sparse hair, meanwhile, you can have fine hair but full hair at the same time. Fine hair is characterized by a small diameter. What does it mean? The outer layer of the hair consists of a few or a dozen scales, which are designed to provide the hair with the right level of moisture and protect it from external factors. The more scales and keratin it protects it from destruction, the thicker the hair. The diameter of the fine hair ranges from 0.03 to 0.04 mm, and the diameter of the thick hair is from 0.08 to 0.1 mm. Fine hair is delicate, weak and vulnerable.
How to take care of fine hair?
Products recommended for fine hair care
Cosmetics recommend for the care of thin hair should be gentle and natural. Avoid cosmetics containing alcohol, irritants, petroleum derivatives and silicones.
The choice of a conditioner for fine hair should depend on the type of porosity. Low porosity hair is easy to overburden, so it is better to give up on it. However, if your hair is highly porous, the conditioner is indicated. Choose those with natural emollients and moisturizing substances and apply them to the hair before washing.
Washing fine hair
Fine hair should be washed gently in warm, but not hot water. After washing, gently dry the strands with a towel. During the washing, you can perform a gentle scalp massage, which will improve its blood supply and stimulate hair to grow faster.
Combing, cutting and dyeing fine hair
Loose hairstyles look good on fine hair. Also, cutting it into the letter V and lifting it at the base, for example with the use of curlers or large rollers is always a good idea. Fine hair should not be strongly layered or teased. You should also avoid treatments that will weaken its delicate structure, that is, bleaching, dyeing and regular straightening.