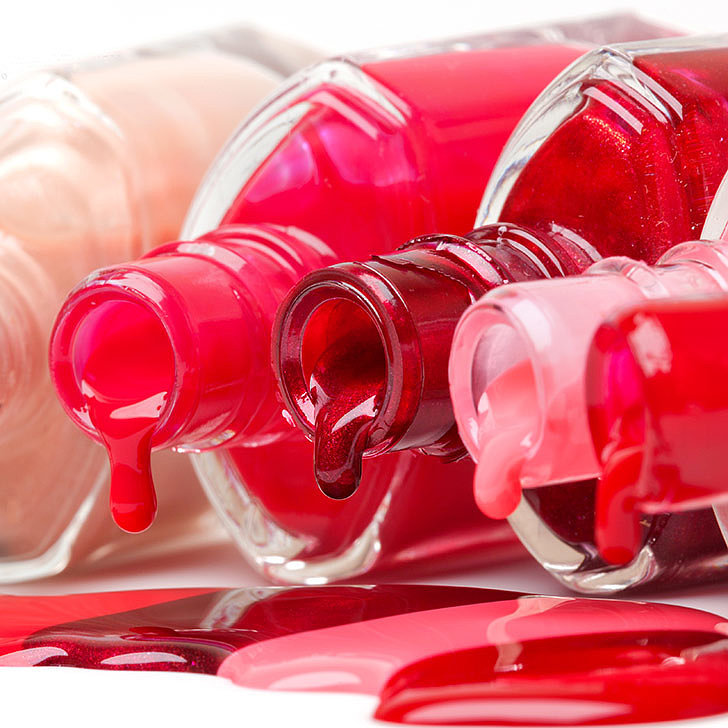 If your nail polish chips off quickly and the colour is not as juicy as the day before, maybe it is time to try Hybrid polish.
What does the word 'hybrid' mean? It is the combination of two separate objects or formulas into one. The new product should carry the features of each ingredient, and therefore it should be much better than each of the component separately. The hybrid polish combines both nail polish and the nail gel. It is very easy to be distributed on the nail plate and what's more important, it is extremely long lasting. The effects it gives can be compared with the professional done acrylic nails. The colour will stay exactly the same for over 14 days; it will not fade and it will be stay in place even on the bridge of the nail. Thanks to the gel component, hybrid manicure is bound to last for up to 2 weeks. After that time, it is recommended to take it off. The nail can grow quite a lot during those 14 days and the bare nail plate can effectively ruin the manicure. You can wear hybrid polish on ongoing basis and it does not damage the delicate nail structure allowing skin to breath.
What's more, it the hybrid nail polish does not cause any side effects and it does not dry out or damage the nail underneath.
The hybrid manicure is very similar to the classic manicure. It looks the same, only it will last 5 times longer. What is great about it, is that you can do it yourself at home. All you will need is the hybrid polish of your choice and the special LED lamp. This kind of equipment can be purchased online or in specialized shops all over the country. The choice of the hybrid polishes colours is truly unlimited. You can get them with matte, satin, or glossy finish in any colour you can think of. There is also a wide range of nail polishes that has a tiny bit of sparkles in their formulas.
The only contraindication to the hybrid manicure is the skin (nail) disease.