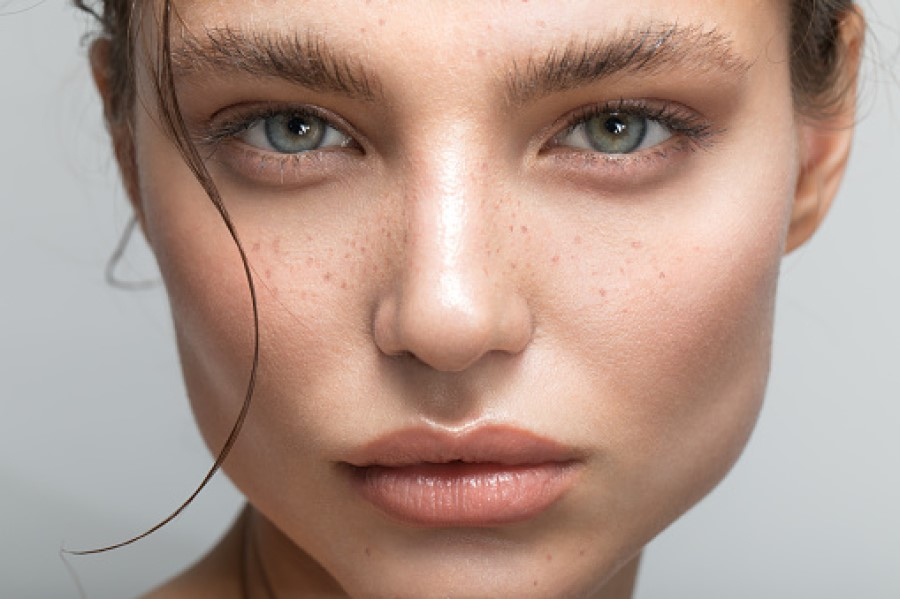 Eyebrow lamination is one of the latest beauty trends! The treatment makes the brows look fleek for a few weeks. It would be great to sleep for longer or have a coffee in the morning instead of filling in the brows, wouldn't it?
What is eyebrow lamination?
Lamination is an advanced styling treatment done by a professional: cosmetologist or esthetician at the salon. It is not as invasive as microblading. The effect is more subtle too. Thanks to lamination, the brows look on-fleek and natural.
What does eyebrow lamination do?
The treatment tames the eyebrow hairs and smoothes them out. It repairs and strengthens them too. Eyebrow lamination is completely non-invasive and fully safe.
The procedure consists of four simple stages. Cleansing and applying three products:
First of all, the brow area is degreased and cleansed to create perfect conditions for absorption.
Next, the first product is applied. Thioglycolic Acid makes the brows more flexible and easier to style. The acid breaks disulfide bonds in the hair to open the cuticles (the same thing happens during keratin smoothing treatment for example). The eyebrows are covered with a cling film.
The next step involves applying a keratin product to keep the brows healthy and strong, and make the effects of the treatment last for longer. Then, the eyebrows are covered with a cling film again.
Finally, vegetable oils are used to make the brows shinier and intensify the final result.
Naturally, you can also get the brows shaped or tinted to complement the treatment but the choice is up to you and the effect you want.