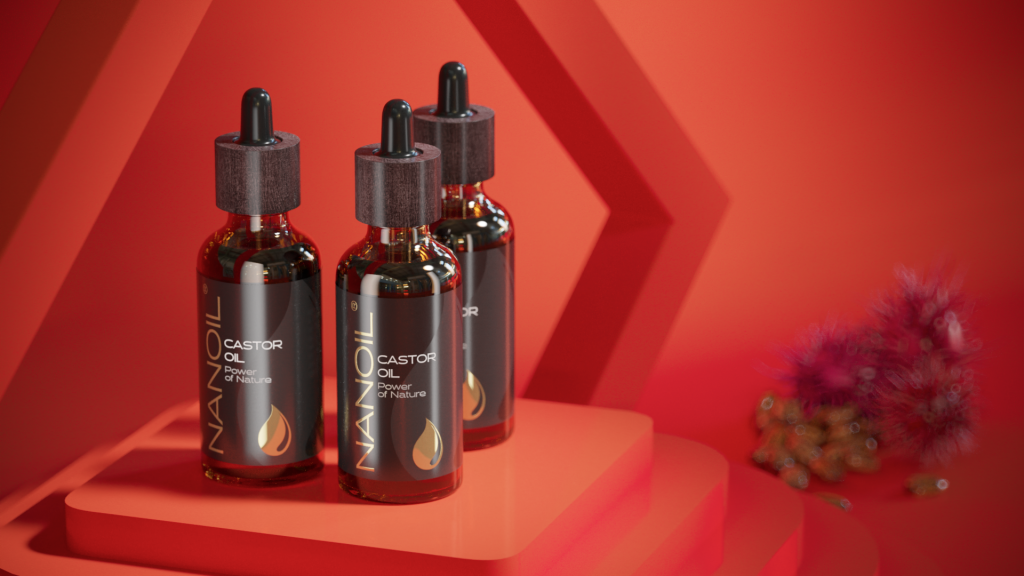 Castor oil is a foolproof product for skin, hair and nail care. It will help you handle thinning hair, strengthen brittle nails and deeply cleanse the face. There are many more benefits to look out for, though. See what they are exactly.
100 percent natural castor oil from Nanoil
If you're seeking a multi-purpose beauty product that will produce desired effects, then you're in the right place. You'll love Nanoil Castor Oil from the first use. It replaces many beauty items. Exceptional and packed with beneficial acids, glycerides and nutrients that can't be found in any other product. This formula will surprise you many times. Nanoil Castor Oil has many uses in beauty routine so it will act as many different cosmetics. We're sure it'll be extremely useful. See why!
#1 NANOIL CASTOR OIL ON LASHES AND BROWS
Are you dreaming of lovely, thick, long lashes? You wish they stopped falling out and started growing strong? All you need is to use castor oil and nourish them regularly. Nanoil Castor Oil strengthens weak brows and lashes because its structure is similar to keratin in the human body. It will greatly speed up the growth of hair, brows and lashes, slightly darkening and thickening them at the same time. Use the oil to deeply repair them and make them shine naturally.
#2 NANOIL CASTOR OIL FOR HAIR
Remedy for weak, thinning hair. It strengthens hair follicles and prevents hair breakage. Castor oil greatly improves the looks, color and condition of hair, reinforcing it throughout the length. Regularly massage it into the scalp to prevent scalp conditions. Hair oil treatment with castor oil has an amazing effect on tresses and is a perfect serum for hair ends. Nanoil Castor Oil stops hair breakage and splitting.
#3 NANOIL CASTOR OIL FOR NAILS
Are you struggling with brittle, split nails and have no idea how to make them better? Nourish your nails using Nanoil Castor Oil – you will prevent ingrown nails and dry cuticles. The oil will also strengthen and moisturize the nails so they won't split or break. Rub it into the nail plate twice a day. You'll quickly see the improvement.
#4 CASTOR OIL FOR BODY
By smoothing castor oil across the body and massaging it regularly, you can get rid of orange peel and stretch marks. Nanoil castor oil smooths the skin, leaves it supple and moisturizes very dry epidermis. You can add it to your fave body lotion or mix it with other oils to boost its performance.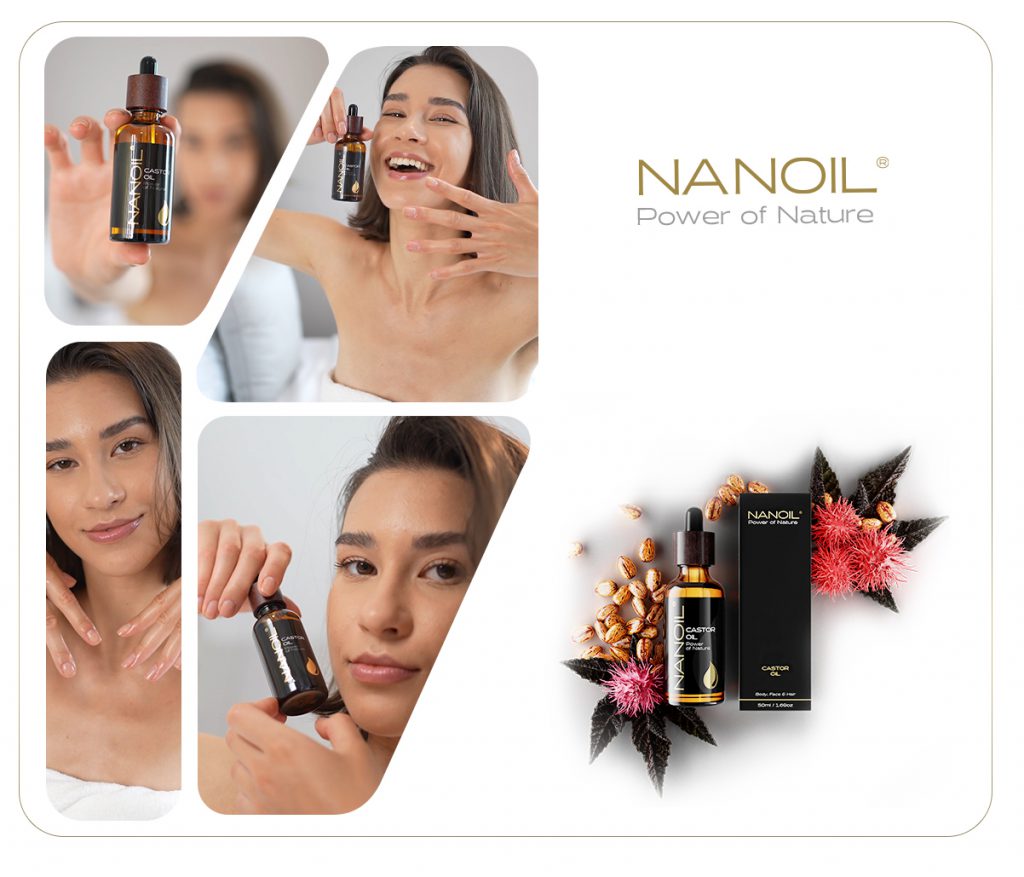 #5 NANOIL CASTOR OIL FOR FACE SKIN
With Nanoil Castor Oil you can deeply cleanse the skin removing oil, make-up, dust and pollutants. Castor oil is a base oil for the OCM – oil cleansing method. We highly recommend trying it if you want to get rid of imperfections in a short time. Oils are perfect for removing make-up – they include fats which attract face oil and dirt, plus normalize functions of sebum glands and repair the skin. Nanoil Castor Oil is the best product that will get you a flawless, perfectly moisturized complexion without zits and blackheads.
Enter the official website – nanoil.co.uk