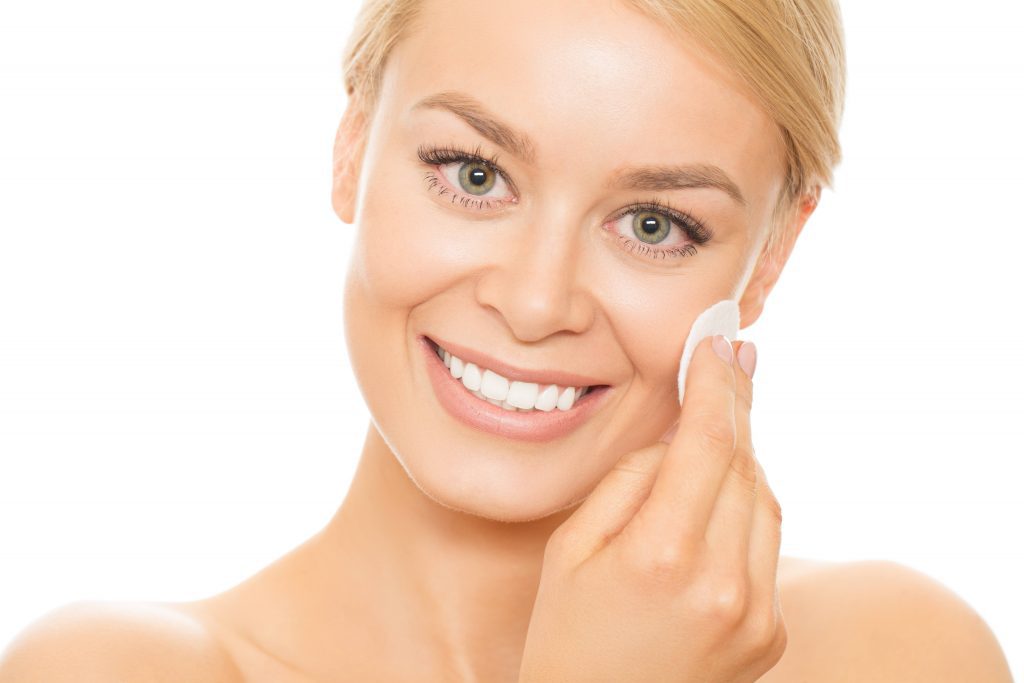 Probably, make-up removal isn't a favourite step in our daily routine. To cut its time in half, we tend to rub the face overenthusiastically using cotton pads and micellar water or other remover. This leaves the skin red and irritated. Women with sensitive and allergy-prone skins appreciate the natural ways for removing make-up.
What is natural make-up removal? The most popular methods include OCM, Aleppo soap, honey and baking soda, sunflower oil or make-up removing glove.
Classic make-up removal and skin irritations
Why is the skin irritated? When we use regular make-up removers, the skin is in touch with many irritants. The popular micellar water, make-up removing milks, gels and foams are packed with chemicals and silicones which help remove make-up products easily. Sadly, they cause damage to the skin's natural lipid barrier. As a result, the skin is much more gentle and prone to irritations and redness.
Natural ways to remove make-up: OCM 
OCM, or oil cleansing method, uses oils to clear the skin. During the cleansing routine, we make use of the properties of castor oil and an additional oil which goes well with our skin type. This method takes lots of time but brings many benefits for the skin.
Natural ways to remove make-up: Aleppo soap
This is a botanical soap made from natural oils. It has similar properties to regular soaps but it doesn't cause dryness. We can use it every day for removing make-up (also waterproof). Create lather and use it for cleansing the face. Rinse it using lukewarm water.
Natural ways to remove make-up: honey & baking soda
A combo of honey and baking soda makes up a natural scrub which clears the face of oil, pollutants and cosmetics. You mix three teaspoons of honey with a pinch of baking soda and spread it across the face using a cotton pad. Warning: don't use it for removing eye make-up because it would irritate the eyes.
Natural ways to remove make-up: sunflower oil
Sunflower oil is like a bi-phase make-up remover. If you don't have it, you can use olive oil or other vegetable oil. This method is time-consuming. Apply a few drops of oil on wet cotton pads and put them on the skin. Leave them on for a few minutes. Repeat with fresh pads if necessary.
Natural ways to remove make-up: make-up remover glove
This gadget is getting more and more popular. It has very thin microfibers which combine with water to remove make-up. They wipe dirt, toxins and pollutants off the face, without causing irritations to the epidermis. Good news: you don't need any extra products. Such a glove is good for use for around three months which is definitely a long time.