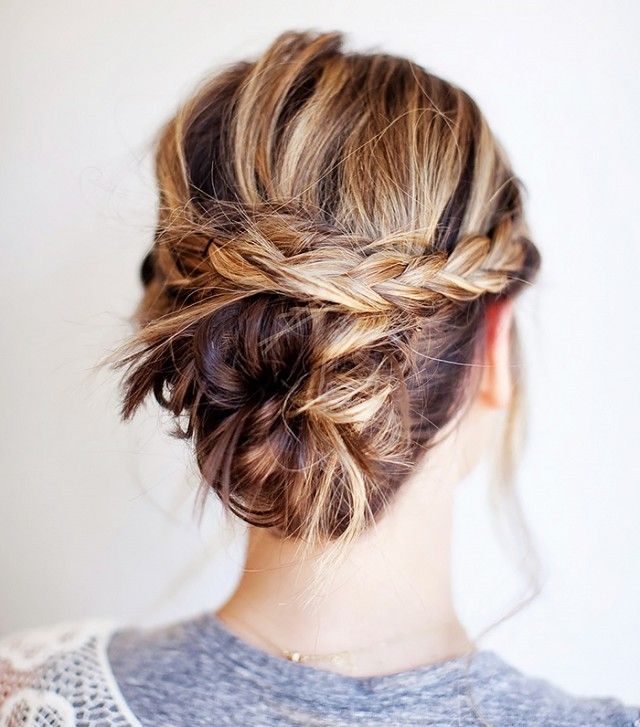 Every year, the main fashion designers, famous hairdressers and the best make-up artists set trends in terms of fashion and beauty. Have a look at the trends for spring/summer of 2017. How to style your hair, what hair accessories will be trendy and what cosmetics should you use?
In the forthcoming season spring/summer 2017 wet hairstyles and smoothly combed back hair will be trendy. It will be the best if you tie your hair in a seek bun. For styling such hairdo you can use gels or cosmetic oils. Also, hairsprays and mousses will do their job. Remember to secure your bun with bobby pins and leave out a wisp of hair along your face. This trick will make you look nonchalant and naughty. Moreover, you might look for inspirations in Paco Rabanne, Thierry Mugler, Alexander McQueen. Some of them use, well-known to you, hair oils, such as: Redken Diamond Oil or MoroccanOil Treatment.
How to decorate and tie your strands? 
In this care, we can also turn for help to the designers. For pinning your wisps you can use almost everything. Even a thin belt can turn out to be an interesting decoration. Another good idea is to put on a head band with pieces of fabric, ribbons or lace attached to it. Of course, a simple, black ribbon will always be fashionable as well as a linen ribbon with ragged edges. If you want to look extraordinary, attach hangers, magnets or other large ornaments. Use hair clips and bobby pins. Do not forget about bands, bandanas, crowns and pins with funny captions.
Moreover, braids made with different techniques in the back of the head or on the top, will be very popular in the season os spring/summer 2017. Of course, a classical braid will never go out of date. What is more, if you untie your hair after a braid, you will achieve another hairdo which is very popular on catwalks. Furthermore, braids made on the side of the head put left loose along cheeks will look very girly and trendy.
How will the fringe look in the season of spring/summer 2017?
According to Gucci, Versace, Dior and Chloe, straight fringes, covering eyebrows and even eyes will be very popular. You can wear them to straight hair as well as to waves. In addition, remember that a fringe is suitable for all hairdos and types of hair.