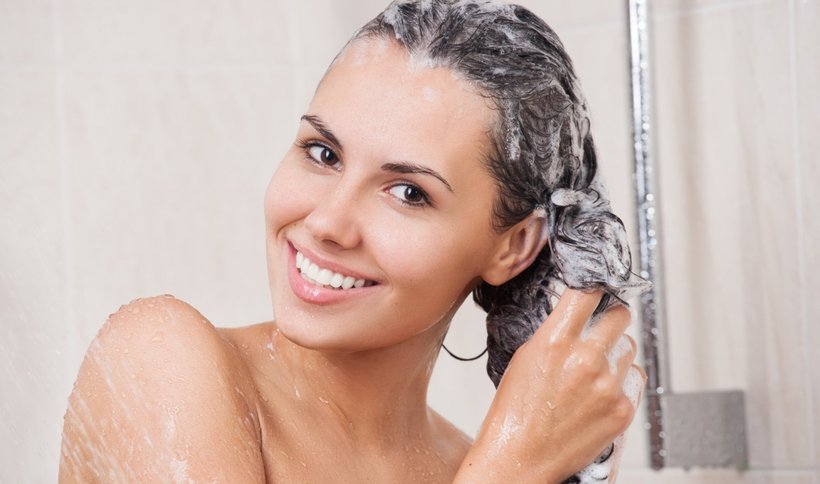 A micellar shampoo is a product that contains particles called micelles. They capture oils and combine with water, so they attract dirt, seal and remove from the hair when rinsing. Micelles do not affect the hydro-lipid layer of the hair and scalp – they enable deep cleansing without irritation. For this reason, micellar shampoo can be used even if you have delicate hair and sensitive scalp. How does micellar shampoo work and which one to choose?
How does micellar shampoo work?
Micellar shampoo cleanses thoroughly not only the hair but also the scalp. As a result, the hair is light and loose and the scalp regains its physiological balance. The cosmetic protects the natural pH of the scalp and provides it with the necessary level of hydration. Also, it minimizes the risk of irritation after washing.
Micellar shampoo – who is it recommended for?
The micellar shampoo is recommended mainly to people who have thin, delicate and inflexible hair. It will also work for those, whose scalp is sensitive and prone to irritation, with the feeling of itchiness and burning. Moreover, micellar shampoo is a good choice for those who have experienced pruritus due to traditional shampoos. Sensitivity to irritants, such as SLS and SLES, is another indication for the use of micellar shampoo.
Which micellar shampoo to choose?
There are several types of micellar shampoos on the market. Some of them contain only natural ingredients, others also include fragrances. You can also find micellar shampoos for particularly sensitive skin of children.
As the name indicates, the micellar shampoo contains micells. In addition to them, it consists of various additional components, such as:
plant extracts that reduce over-reactivity of the scalp,
allantoin, betaine (as above),
panthenol (pro-vitamin B5) with a soothing and moisturizing effect,
pyroctonate olamine, which relieves symptoms such as itching, burning and flaking of the scalp,
aloe vera leaf extract – has moisturizing and regenerating properties and nourishes the hair and scalp,
glyceryl glucoside – revitalizes – restores the hair's smooth structure and improves its elasticity.