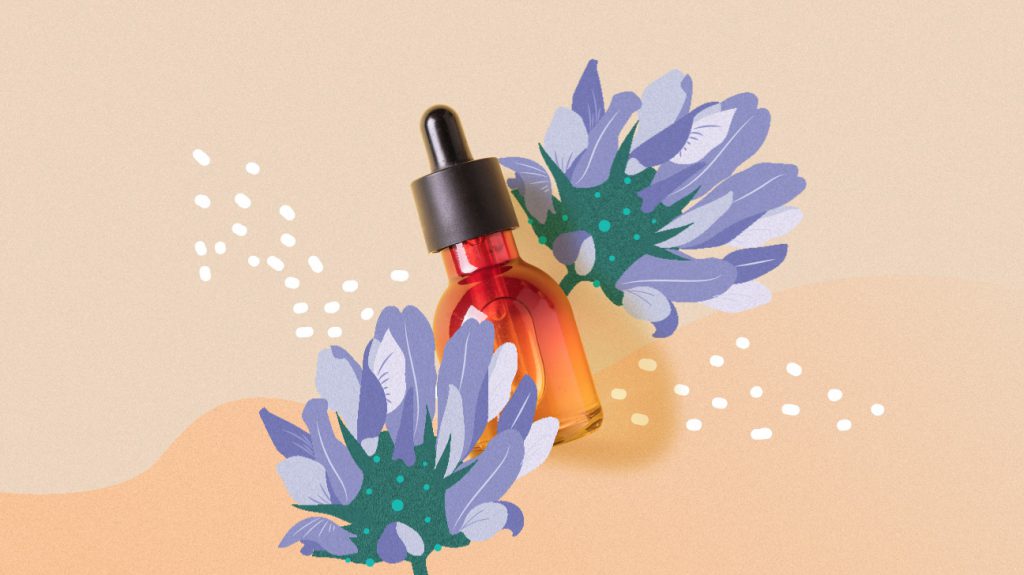 Bakuchiol has an action similar to retinol, only that it does not cause irritations so it can be used also for sensitive skin. This similarity, in particular, validates the alternative names for bakuchiol, i.e. plant-based retinol or botanical retinol. before we get to explaining how the cosmetics with bakuchiol work, let us first tell more on what the bakuchiol is and what is its action in reference to wrinkles, acne, and hyperpigmentation. Does bakuchiol have side effects?
Bakuchiol – what is it?
Bakuchiol is a chemical compound isolated from Psoralea corylifolia (Babchi) and Otholobium pubescens. Both plants grow in Asia, Africa, and Middle Europe. For centuries, bakuchiol was being used in Chinese and Indian medicine as an anti-inflammatory drug supporting treatments for various conditions and diseases, such as eczema.
Bakuchiol – the action
Bakuchiol for the wrinkles
Bakuchiol works on the deepest skin layers where it creates new fibroblasts responsible for collagen and elastin production – proteins making skin supple and firm. At the same time, wrinkles and furrows become smoother.
Bakuchiol for the acne
Bakuchiol holds antibacterial properties because it eliminates bacteria responsible for skin imperfections (such as Streptococcus aureus and Streptococcus epidermidis). Bakuchiol deals perfectly with adult acne because here the most important is to inhibit inflammations while preventing wrinkles from appearing.
Bakuchiol for the hyperpigmentation
Bakuchiol exfoliates therefore briefly after the treatment starts, skin looks younger, even, and prominent. What is more, botanical retinol inhibits the activity of the cells responsible for melanin production and that aids the elimination of hyperpigmentation.
Bakuchiol – side effects
None. Bakuchiol research indicated no negative effects of the said component to the health, mood or appearance. In contrary to the retinol, Bakuchiol causes no irritations, itching or redness.
How do cosmetics with bakuchiol work?
Cosmetic industry becomes infused with more and more bakuchiol based products, e.g. night cream where next to plant retinol is also AHA acid and edelweiss stem cells. Another interesting choice would be pads soaked with the bakuchiol and vitamin B3 based serum. What if you try the antiaging cream with botanical retinol? It is all worth it because it is cosmetic known to intensively moisturize, making skin supple, soothe irritations, and flatten wrinkles. It is best when besides bakuchiol, it contains also coconut oil enhancing the beneficial properties.
Often bakuchiol is the main ingredient in creams dedicated for problematic skin, e.g. couperose skin (reduces redness and rosacea) or ance skin (clears pores, normalizes sebum secretion, moisturizes, eliminates inflammations, and inhibits its future development).