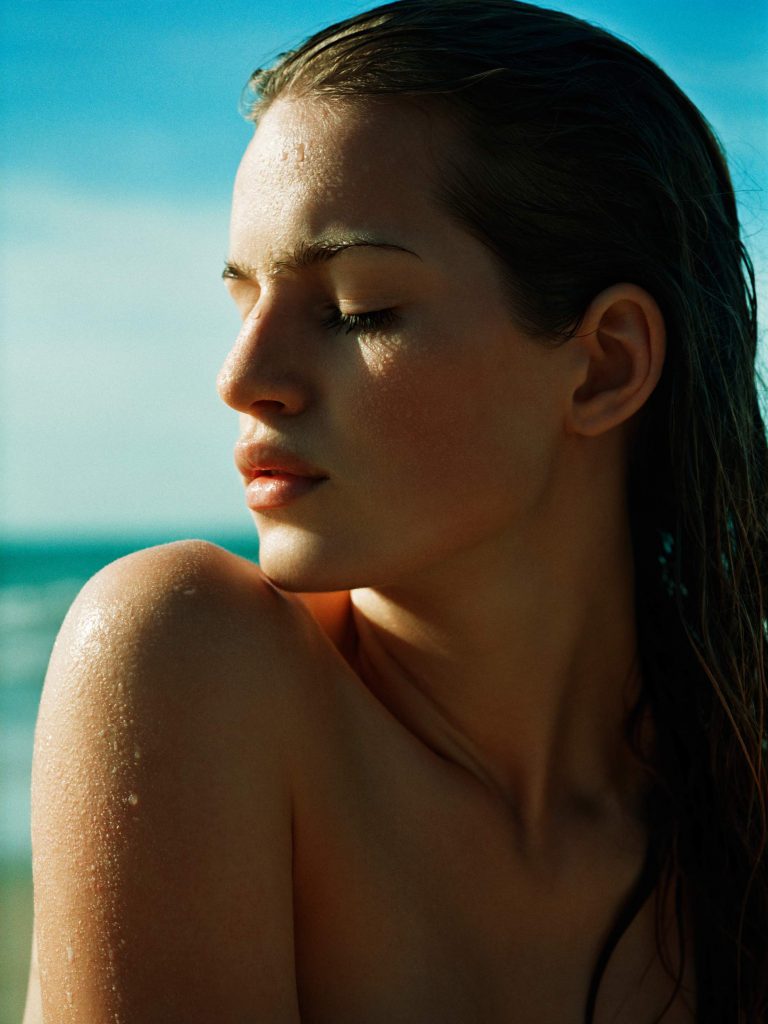 Before you start enjoying a sunbath, think about protecting your skin and hair from the sunlight. Use oils, sprays or creams with UV filter. Thanks to them, your holidays will be the best and safest in your life. Check it out!
Let's protect hairdos from the sun!
Hair and skin need the same sun protection. I am sure you want your hair to be luminous, elastic and healthy all the time. When you go on holidays, take products enriched with moisturising ingredients and UV filter. Such cosmetics prevent dehydration, loss of shine, thinning hair and breakage. What is more, they shield the hair and scalp from salty and chlorinated water.
How to use products that protect the skin and hair?
Pick a suitable product and apply it to the skin 30 minutes before sunbathes on the beach or strolling on a sunny day. Repeat the application every few hours. You can use mists that you will apply to the scalp. Oils will work in the same way yet have one extra asset – they nourish, add shine and style your hair.
A perfect sun protection hair product should include a high UV filter and vitamin B that provides moisture. It must protect your hair color from fading and deliver bounce and softness. The cosmetic should be dermatologically tested – it cannot cause irritation if you are supposed to apply it to the scalp and hair.
Let's protect the skin from the sun!
Protecting the face & body skin from the sun is as important. Using suitable products holds back discolorations, wrinkles and sunburns. UV creams protect from the skin dehydration, losing firmness and even melanoma – one of the most serious cancers. If you want an optimal protection, apply the cosmetic more or less 30 minutes before sunbathing: remember to reapply the product in the meantime.
How to take care of the skin after sunbathes?
Apply cooling, soothing and moisturising products. Your skin care should focus on getting rid of redness, flaky skin, pain and blisters (if they appeared). Soothing cosmetics should complement the level of water, collagen and elastin that might have lowered while sunbathing.
What should a proper post-sun product contain? Among the ingredients, there should be vitamin E, pro-vitamin B5, oils, urea. The cosmetic must regenerate, remove redness and slow down ageing processes. The product should absorb well, have a lightweight consistency and pH matching your skin.