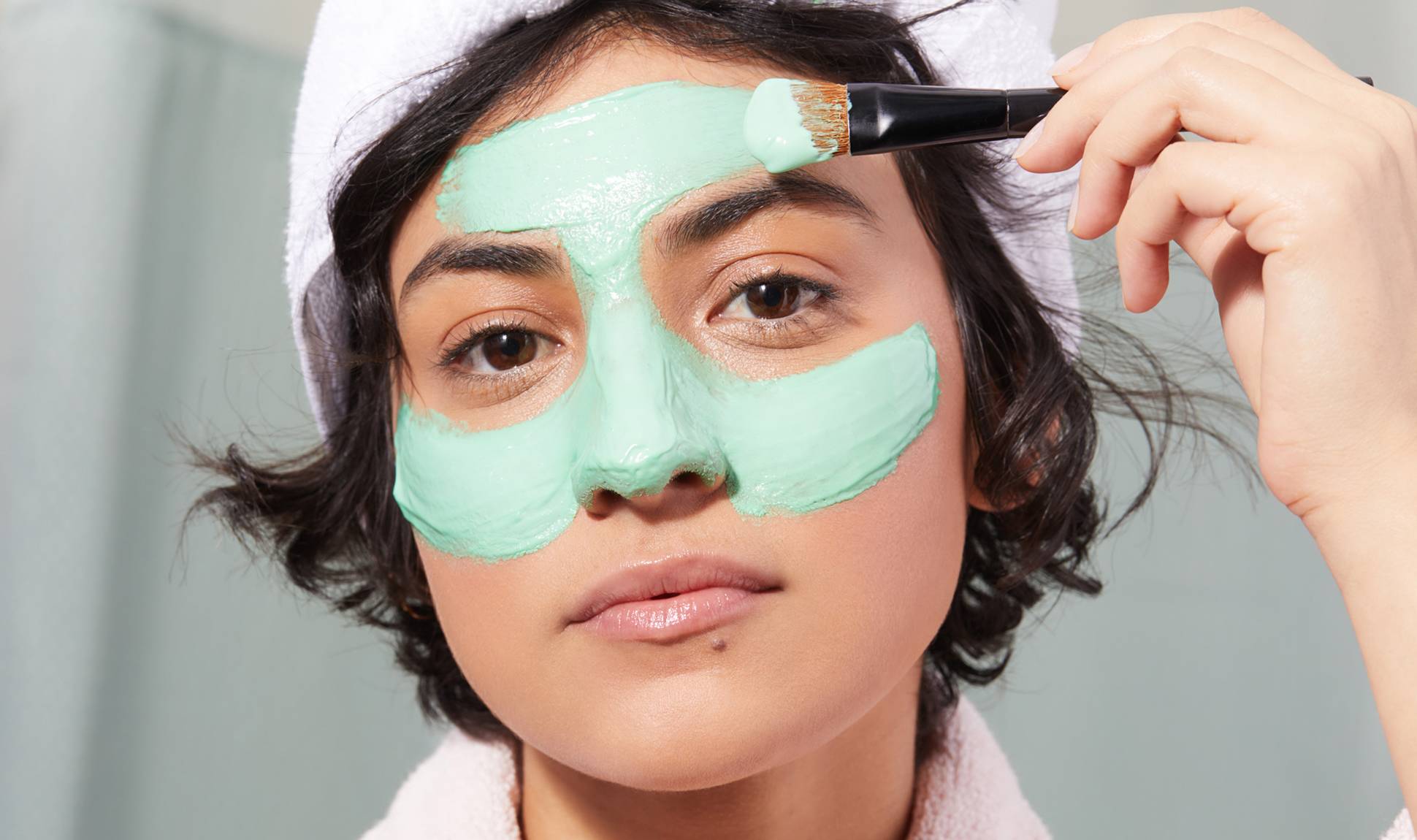 Oily and shiny skin is a problem for numerous people, especially in the summer. Even if you do not have oily skin, it may turn out that in the T-zone excess sebum will gather and that will result in uncontrollable shine. What can you do to limit the shine in the T-zone?
There are a few ways to limit the shine on the face that you can try to get rid of this problem once and for all. Most of all, you should think about why your face is shiny because often the simplest solution to the problem is to eliminate the cause, so you need to start from the grounds up. Apart from that, you need to stick to a few rules of skincare and make-up thanks to which your skin will be mattified while being glowing but only the way you allow it to be.
The reasons for shine in the T-zone
What causes the shine of the skin? Simply put, it is the effect of overproduction of the sebum. It usually occurs in the T-zone, which is the forehead, nose, but also chin because that is where most of the sebaceous glands are located. The shiny layer of sebum that coats the skin can be a result of factors such as:
hormonal disorder,
excess, long term stress,
the deficit of vitamins A, E, and B2 (riboflavin),
metabolic rate issues,
drugs such as cigarettes and nicotine,
unhealthy and incorrect diet,
incorrect skincare routine.
Oily skin. What type of skincare routine should you try?
The most popular mistake made by people with skin prone to shine is to use cosmetics with dryness causing ingredients, such as alcohol. You think that alcohol will dry the skin and it will no longer be oily. Too intense washing products interfere with the natural hydrolipid barrier of the skin so it becomes dehydrated. It's a simple way to become trapped in a vicious circle because dehydrated skin will try to save itself by producing even more sebum.
Obviously, face cleanse is crucial with oily T-zone. However, you need to do it with cosmetics that are recommended for oily and combination skin and use only the alcohol-free toners. Those are cosmetics that cleanse the skin and tighten the pores in a very gentle manner.
Homemade toner to tighten the pores
The interesting thing is that you can prepare the toner for this task yourself. You will need only two things: 2 tablespoons of fresh lemon and 100 ml of boiled or mineral water. After mixing the two ingredients together, you will get homemade and natural toner for shiny skin that you can use twice a day. It is suitable for use for 4 days.
Oily skin. What type of make-up should you use?
The very important thing is how you apply your make-up. Women with skin prone to shine should go for mattifying foundation, powder, and blotting sheets, which can help eliminate the undesirable shine. However, you should remember that you need one of those things. If for example, you use mattifying powder, then you should also use moisturizing or nourishing foundation to avoid the mask effect. On the other hand, if the foundation is mattifying, you should use mineral, bamboo, or translucent powder.
Important! If your skin is shiny, you should give up highlighting cosmetics. The use of highlighter or powder with such effect is a common mistake that ends with the shine in the T-zone being even more emphasized and boosted.