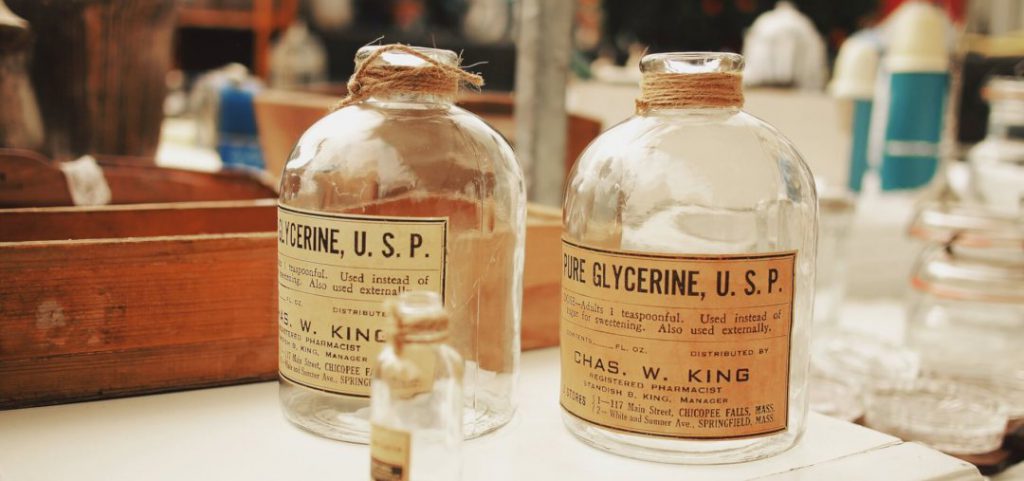 In most cases glycerin is used in medicine, however, it also has found its place in numerous beauty products. Find out how it affects your skin and what you can gain by applying it. Learn how to use and introduce glycerin to daily beauty routine.
What's glycerin?
Glycerin (Glycerol) is an organic compound belonging to sugar alcohols. In normal conditions glycerin is liquid, colorless, without aroma and really oily. There are two types of glycerin:
natural – it can be found in vegetable and animal fats as well as in some vegetables and fruit
synthetic – obtained from propene
What are glycerin properties?
Glycerin is used to produce cosmetics. It's hygroscopic – it absorbs water really well which makes it a perfect moisturising agent added to creams and lipsticks. It prevents beauty products against dehydration and crystallizing as well as facilitates combining water-based ingredients with the oily-based. Apart from that, glycerin reaches lower skin layers and takes care of dermis from the inside.
How to apply glycerin?
Owing to its moisturising, lubricating and regenerating properties, glycerin is mainly applied in cosmetics. It's used to produce:
face and body creams – glycerin bonds water in epidermis, positively influences skin hydration, smooths skin and makes it more elastic
hand and foot creams – softens callous skin, soothes irritations
hair care products – reinforces, takes care of hair ends, leaves hair shiny
mature skin creams – lifts skin, reduces wrinkles and accelerates regeneration
winter creams – protects skin against adverse weather conditions
many other beauty products: soap, toothpaste, mouth wash, shower gels, body balms
Home application of glycerin
You can add glycerin to your cosmetics to boost their performance. For example, you can mix it with a hair mask or a hair conditioner, or if you want to improve the looks of your eyelashes, combine glycerin with castor oil. You can also apply pure glycerin to you face. This should leave your face skin deeply moisturized.