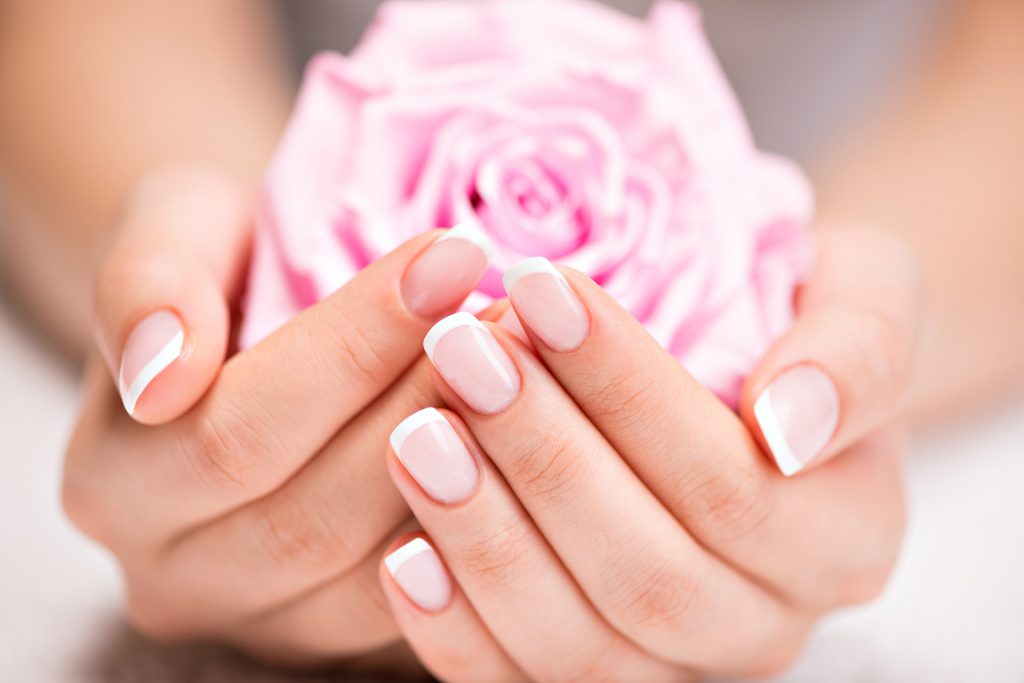 Hybrid manicure is becoming more and more popular. Most likely because it provides a long-lasting and natural effect. Is this an ideal manicure? Unfortunately, not really. Why?
The popularity of hybrid manicure
The hybrid manicure combines the classic manicure with durability of gel. At the same time the use of this method minimizes the disadvantages of the two methods.
Why is it so popular? It might be because:
it is durable;
it can be applied quickly;
it doesn't interfere with the natural nail plate;
it protects the nail plate from damage;
it gives a natural effect;
it's easy to remover;
gives the possibility to paint the nail in many ways.
Does hybrid manicure destroy your nails?
Some argue that hybrid manicure destroys the nail plate. Is it true? In fact, properly applied and removed manicure cannot damage or weaken your nails. Negative opinions come from the fact that in some beauty salons it is improperly applied or removed. What's even worse, some women chip off the nail polish which undoubtedly deteriorates their condition.
How does a properly made hybrid manicure look like?
Nail plate preparation – it should be done gently and carefully in the first place. First buff the nail plate, be careful not go to deep. Otherwise, you might damage your natural nail while removing the hybrid nail polish.
Nail regeneration – for this purpose you can use cosmetics that protect the nail plate from damage, reduce the risk of discolouration, regenerate the nails, increase the durability of the manicure, smooth the plate and improve its colour.
High-quality products – make sure you use the best products possible. Good nail polishes, primers and top coats minimize the risk of nail plate damage and usually contain moisturising ingredients.
Removal – you should not remove or peel off the hybrid yourself as it may lead to nail plate deterioration. All you need to do is soak the hybrid nail polish in acetone and then file gently. To protect the nails, apply a nail serum.